SHOP eBOOKS | SHOP BOOKS| SHOP DVDs | SHOP CDs | SHOP YOGI TEA
Praana Praanee Praanayam (Español) (eBook)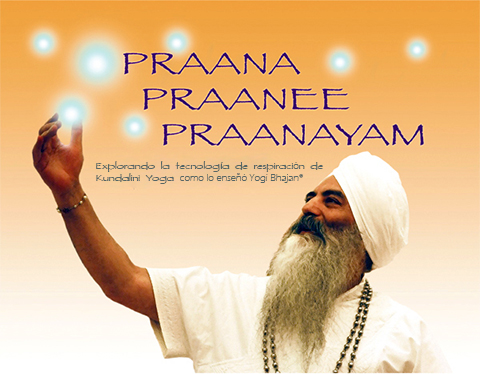 BUY NOW: ONLY $18.47
Retails for: $20.99 You save: $2.52 (12%)
Ingresamos a esta vida inicialmente como espíritu, y luego, nacemos en un cuerpo físico. Ocupamos nuestros primeros años aprendiendo a funcionar en él y en las circunstancias materiales. Esto nos permite sobrevivir, pero llega un momento en que debemos comprender y recobrar nuestro espíritu, nuestra naturaleza energética. Esencialmente, debemos reconocernos como praani, criaturas que viven mediante el praana, la energía vital básica del universo. Para hacer este cambio, necesitamos expandir nuestra comprensión de nuestro diseño energético. Y para poder comprender, primero debemos tener la experiencia.
ARTIST / AUTHOR BIOS

Yogi Bhajan was the trail-blazing visionary who introduced the world to the amazing, but hitherto secret, teachings of Kundalini Yoga and, for the very first time, revealed its incredible life-transforming potential.
---
OTHER PRODUCTS BY OR FEATURING YOGI BHAJAN:
PRODUCT DETAILS
File Size(s) & Update(s):
EPUB - 9.427MB - 10/27/19
MOBI - 12.050MB - 10/27/19

ePublication date: 05/26/2021
Catalog: e07403
Print-length: 0 pages
ISBN:
Publisher: KRI; Printed Edition: 0
Yoga Technology Sales Ranking (e-products): 94
---
CUSTOMERS WHO VIEWED THIS ITEM ALSO BOUGHT: