SHOP eBOOKS | SHOP BOOKS| SHOP DVDs | SHOP CDs | SHOP YOGI TEA
The Destiny of Women (eBook)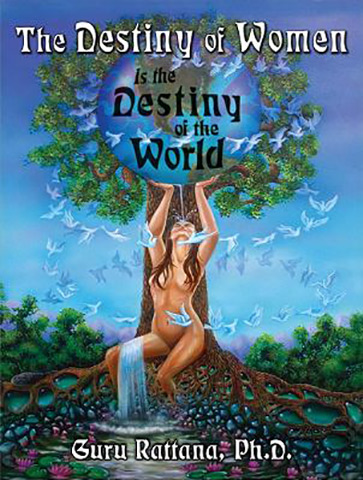 BUY NOW: ONLY $10.52
Retails for: $11.95 You save: $1.43 (12%)
. . .is the Destiny of the World
Printed version also available - $17.90
This e-version of Guru Rattana's ground-breaking book, The Destiny of Women is the Destiny of the World, has unique and invaluable content with the potential to uplift every woman on the planet. Within its 314 information-packed pages (printed version) it encourages every woman to celebrate her womanhood, with effective ways to elevate her consciousness, unleash her creativity and live her dream.
ARTIST / AUTHOR BIOS

Guru Rattana, Ph.D., author, teacher and teacher of teachers, has been a student and teacher of Kundalini Yoga and Meditation for over 40 years. She literally lives and loves Kundalini Yoga, and has devoted a large part of her life to teaching and writing books about this amazing technology.
---
OTHER PRODUCTS BY OR FEATURING GURU RATTANA PHD:
PRODUCT DETAILS
File Size(s) & Update(s):
PDF - 6.224MB - 08/14/18

ePublication date: 08/01/2018
Catalog: e01101
Print-length: 314 pages
ISBN: 9781888029000
Publisher: Yoga Technology Press; Printed Edition: 2006
Yoga Technology Sales Ranking (e-products): 11
---
CUSTOMERS WHO VIEWED THIS ITEM ALSO BOUGHT: