Dr Joseph Michael Levry
Products and Biography
Dr. Joseph Michael Levry has spent over 30 years studying, researching and teaching the sacred sciences of Kundalini Yoga and Kabbalah. He is the founder of Shakti Naam Yoga and is a prolific writer and recording artist, having published a substantial number of books and mantra CDs.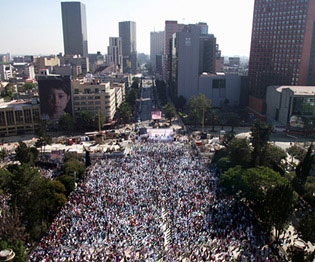 The practical applications of Dr. Levry's work are covered in his books Lifting the Veil, Alchemy of Love Relationships, The Healing Fire of Heaven, The Code of the Masters, Shakti Naam Yoga, The Divine Doctor and The Ultimate Secrets of Intimacy and Creation.
November 25th, 2012, Dr. Levry had over 15,000 people attending his Naam Yoga Class, held at the Monument of the Revolution in Mexico City. This is a new world record attendance for a yoga class.
Since the age of 12, he has been trained in the esoteric arts and sciences and initiated into many spiritual orders, through which he learned the science of Kabbalah. Using his books and lectures, he has illuminated the symbols of Kabbalah, symbols which were once kept secret within the doctrines of Judaism, Christianity and other religions. He is able to precisely diagnose physical ailments, through his unique ability to see and analyze the energy field, and this has earned the trust of even the most skeptical.
One of his greatest achievements was to create a unique synthesis of the most powerful teachings of Kabbalah and Kundalini Yoga, to not only uplift people, but also to help them avoid adversity and improve their lives. This gave him a firm foundation upon which to build his Naam Yoga system.
It is his belief that nothing is done by chance, and that it is possible for one to rewrite his or her destiny through the knowledge and correct application of this divine spiritual wisdom.
A resident of California, Dr. Levry also holds a Master of Science degree in Industrial Engineering. He currently travels for a substantial part of each year, lecturing throughout the world on yoga and healing, principally teaching in New York, Los Angeles, Sweden, Germany, the UK and France.
PRODUCTS BY OR FEATURING DR JOSEPH MICHAEL LEVRY:
Below you will find our selection of products by Dr Joseph Michael Levry. Retail customers will also enjoy our FREE US Shipping.