| | | |
Shakti Naam Yoga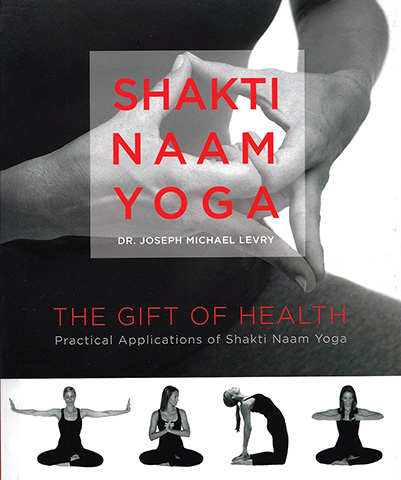 A Timeless Yoga Practice to Renew Your Body with Life and Beauty
Shatki Naam Yoga, by Dr. Joseph Michael Levry, unites the yogic science of Sukshma Vyayama with "Naam", the vibration of the sacred sound. This timeless yoga practice can renew the body with life and beauty, while slowing down the aging process and removing signs of old age.
This book contains within its 280 pages a comprehensive and fully illustrated collection of Shakti Naam Yoga exercises and meditations, suitable for people of all ages and experience levels.
Its practice can grant access to an endless energy supply, with the potential to revitalize the blood, reduce stress, increase strength, balance the nervous and hormonal systems, fortify the heart and increase your life span. Regular practice will optimize brain function and align your soul, expanding intelligence, increasing intuition and supporting you, our student, in manifesting your maximum potential.
If you are new to Shakti Naam Yoga you should read this book with an open mind, and have patience with the process. Practice is an art, skill and personal development process, giving you a powerful tool for establishing a close relationship between yourself and the Divine.
ARTIST / AUTHOR BIOS

Dr. Joseph Michael Levry has spent over 30 years studying, researching and teaching the sacred sciences of Kundalini Yoga and Kabbalah. He is the founder of Shakti Naam Yoga and is a prolific writer and recording artist, having published a substantial number of books and mantra CDs.
OTHER PRODUCTS BY OR FEATURING DR JOSEPH MICHAEL LEVRY:
PRODUCT DETAILS
Book softcover 280 pages
ISBN: 9781885562043
Publisher: Rootlight, Inc., Edition: 2014
Catalog: P03021
Product Dimensions: 9 x 7.5 x 0.75 inches (22.9 x 19.0 x 1.9 cm)
Shipping Weight: 1.45 lbs (0.66 kg) - Shipping Options
Yoga Technology Sales Ranking (all products): 72
CUSTOMERS ALSO VIEWED: