| | | |
Lifting the Veil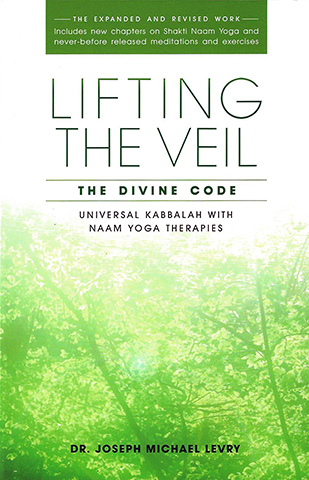 Practical Kabbalah with Shakti Naam Yoga
Lifting the Veil removes the mystery of Kabbalah and presents it in a form that is simultaneously powerful and easy to understand. In this new expanded and revised second edition, you will find new chapters on Shakti Naam Yoga and never-before released meditations and exercises.
Following a lifetime of dedicated application and study, Dr. Joseph Michael Levry has succeeded in integrating the sacred sciences of Kabbalah and Kundalini Yoga. In this unique book, Kabbalah is presented as a simple and practical science that can be applied to everyday life. Within and all around you are natural principles and definite laws which can be learned, applied and mastered.
Thus, the things we desire most - being happy, healthy and loved - are personal choices based on the understanding and application of these natural principles. Timing is everything. Knowledge of the best time to act or remain still is as vital as breathing
Dr. Levry reveals to you this once-secret knowledge. It is completely safe, and when applied in earnest, will instigate profound changes in your life and promote your happiness and contentment.
ARTIST / AUTHOR BIOS

Dr. Joseph Michael Levry has spent over 30 years studying, researching and teaching the sacred sciences of Kundalini Yoga and Kabbalah. He is the founder of Shakti Naam Yoga and is a prolific writer and recording artist, having published a substantial number of books and mantra CDs.
OTHER PRODUCTS BY OR FEATURING DR JOSEPH MICHAEL LEVRY:
PRODUCT DETAILS
Book softcover 288 pages
ISBN: 9781885562029
Publisher: Rootlight, Inc., Edition: 2014
Catalog: P03001
Product Dimensions: 8.5 x 5.5 x 0.65 inches (21.6 x 14.0 x 1.7 cm)
Shipping Weight: 1.0 lbs (0.45 kg) - Shipping Options
Yoga Technology Sales Ranking (all products): 60
CUSTOMERS ALSO VIEWED: