SHOP eBOOKS | SHOP BOOKS| SHOP DVDs | SHOP CDs | SHOP YOGI TEA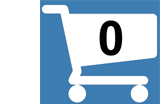 Infinity and Me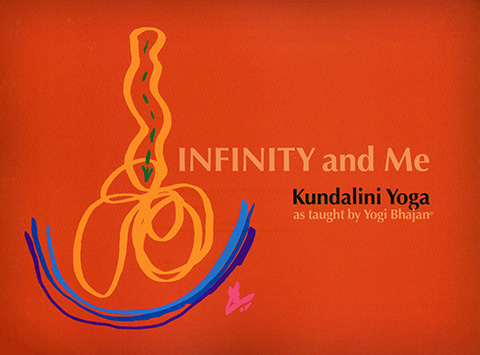 More Wisdom from Yogi Bhajan
Also available as an eBook - $9.47
In Infinity and Me you will find 35 previously unpublished Kundalini Yoga Kriyas and Meditations, including, Building Strength and Vigor, Expanding your Inner Self, Refreshing the Nervous System, To become Strong as Steel, Inspiring words of wisdom from The Master, Yogi Bhajan.
When I call on my Infinity, I can come through anything. Then I shall never be handicapped. That is the rule of life. That is how we shall enter the Age of Aquarius. -
YOGA SETS:
A Basic Set
A Very Subtle Exercise
Adjusting the Navel
Balancing the Depository System
Building Strength and Vigor
Become Strong as Steel
Connect Physical and Heavenly Reality
Create Muscular Balance
Correct Nerve Shallowness
Creating Magnetic Fields
Experiencing the Pranic and Physical Bodies
Eliminate Gastric and Heart Problems
Folding and Unfolding of the Energy
Kriya for Achieving Comfortable Happy Sleep
Move the Glandular System
Refreshing the Nervous System
Working on the Meridians
Ribcage, Lungs, and Lymphatic System
Working the Command Post Area
MEDITATIONS:
Mantra to Open Up Blockages in Your Life
Mudra to Open Up Blockages in Communication
Knowing What to Do
Sahaj Yoga
Mantra to Make the Blind See
Balancing the Projection With Intention
Sa-Ta-Na-Ma 2nd Phase
Panj Graani Kriya
Prosperity, Fulfilment, Success
Pranic Meditation for the Heart Center
Working on the Third Chakra
Working on the Fourth, Fifth, and sixth Chakras. The Magic Mantra
Meditation With The Magic Mantra
Using the Magic Mantra as a Gudtkaa
Gudktaa Kriya
Maha Gyan Kriya
ARTIST / AUTHOR BIOS

Yogi Bhajan was the trail-blazing visionary who introduced the world to the amazing, but hitherto secret, teachings of Kundalini Yoga and, for the very first time, revealed its incredible life-transforming potential.

Harijot Kaur Khalsa started Kundalini Yoga classes when living in Oregon. While attending the Eugene White Tantric Yoga course she met Yogi Bhajan and, in the course of their first conversation, he asked her to come back and work for him for three years. When the Tantric was over she flew down to Los Angeles with Yogi Bhajan and Satsimran.
---
OTHER PRODUCTS BY OR FEATURING YOGI BHAJAN:
PRODUCT DETAILS
Manual (wire/spiral binding) 80 pages
ISBN: 9780972011044
Publisher: KRI, Edition: 2004
Catalog: P07101
Product Dimensions: 11 x 8.5 x 0.4 inches (27.9 x 21.6 x 1.0 cm)
Shipping Weight: 0.55 lbs (0.25 kg) Shipping Options
Yoga Technology Sales Ranking (all products): 45
---
CUSTOMERS WHO VIEWED THIS ITEM ALSO BOUGHT: