SHOP eBOOKS | SHOP BOOKS| SHOP DVDs | SHOP CDs | SHOP YOGI TEA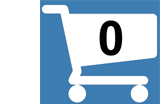 Kundalini Yoga for Youth and Joy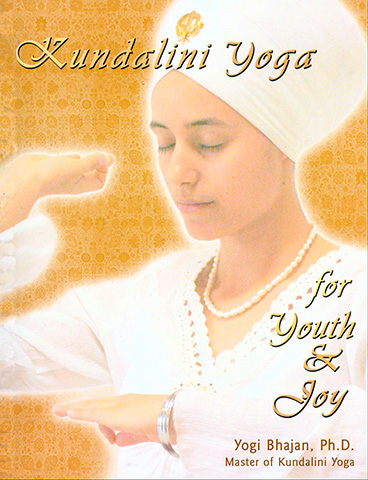 BUY NOW: ONLY $17.40
Retails for: $21.95 You save: $4.55 (21%)
Feel Healthy and Energetic with a Renewed Enthusiasm for Life
Also available as an eBook - $9.47
Kundalini Yoga for Youth and Joy by Yogi Bhajan will leave you feeling healthy and energetic, with renewed enthusiasm for life. A body which is strong, flexible and radiant need not be young in years, as a stiff, slow, fragile body need not be advanced in age. An aging body is a body out of tune, out of shape and most often is the result of the inability to handle mental and physical stresses in the environment.
Each system of the body - muscular, nervous, glandular, digestive, circulatory - is built up, stimulated and balanced so that you can experience your power and the flow of your energy as a complete human being.
This yoga manual is the result of a six-week Kundalini Yoga course taught by Yogi Bhajan at Khalsa Women's Training Camp in Espanola, New Mexico, in the summer of 1983. Though originally taught to women, these exercises are intended for men as well. Yogi Bhajan was a Master of the ancient science of Kundalini Yoga. This manual gives a practical, step-by-step approach on how to develop a youthful body, an alert mind and a vibrant projection.
There is no virtue in letting your body get stiff. When we leave the muscles unused for a long time, they stat deteriorating and create a pressure on the lining muscle cells. That is how we start getting older and weaker. The worst of it all is that our capacity to think and react and act to balance out our intuitive psyche also gets weaker and weaker. The whole of the physical system, the physiology, the muscles and the rhythm of the body have to be understood to keep all parts in balance.
Towards that goal, I am going to work hard with you this summer. This is a very old and sophisticated system. It creates results which will be everlasting. You will build up your body and your muscles, and you will be very limber and very, very flexible. Gradually, one by one, we will work on all the main organs in the body: the glands, the circulation, the nerves, the muscles and the body constitution, and you will be surprised at the feelings and the changes which you have not experienced before. -
ARTIST / AUTHOR BIOS

Yogi Bhajan was the trail-blazing visionary who introduced the world to the amazing, but hitherto secret, teachings of Kundalini Yoga and, for the very first time, revealed its incredible life-transforming potential.
---
OTHER PRODUCTS BY OR FEATURING YOGI BHAJAN:
PRODUCT DETAILS
Manual (wire/spiral binding) 61 pages
ISBN: 9780972011068
Publisher: KRI, Edition: 2006
Catalog: P07107
Product Dimensions: 11 x 8.5 x 0.5 inches (27.9 x 21.6 x 1.3 cm)
Shipping Weight: 0.6 lbs (0.27 kg) Shipping Options
Yoga Technology Sales Ranking (all products): 38
---
CUSTOMERS WHO VIEWED THIS ITEM ALSO BOUGHT: