SHOP eBOOKS | SHOP BOOKS| SHOP DVDs | SHOP CDs | SHOP YOGI TEA
Kundalini Yoga for Youth and Joy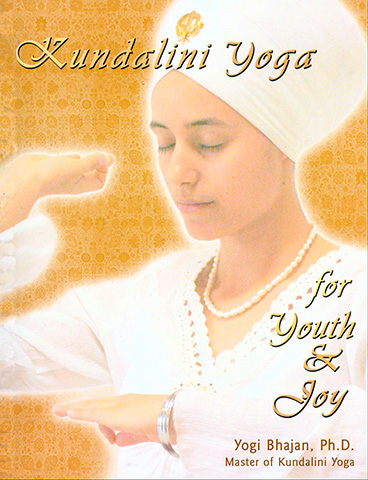 BUY NOW: ONLY $17.40
Retails for: $21.95 You save: $4.55 (21%)
Feel Healthy and Energetic with a Renewed Enthusiasm for Life
Also available as an eBook - $10.55
Kundalini Yoga for Youth and Joy by Yogi Bhajan will leave you feeling healthy and energetic, with renewed enthusiasm for life. A body which is strong, flexible and radiant need not be young in years, as a stiff, slow, fragile body need not be advanced in age. An aging body is a body out of tune, out of shape and most often is the result of the inability to handle mental and physical stresses in the environment.
ARTIST / AUTHOR BIOS

Yogi Bhajan was the trail-blazing visionary who introduced the world to the amazing, but hitherto secret, teachings of Kundalini Yoga and, for the very first time, revealed its incredible life-transforming potential.
---
OTHER PRODUCTS BY OR FEATURING YOGI BHAJAN:
PRODUCT DETAILS
Manual (wire/spiral binding) 61 pages
ISBN: 9780972011068
Publisher: KRI, Edition: 2006
Catalog: P07107
Product Dimensions: 11 x 8.5 x 0.5 inches (27.9 x 21.6 x 1.3 cm)
Shipping Weight: 0.6 lbs (0.27 kg) Shipping Options
Yoga Technology Sales Ranking (all products): 24
---
CUSTOMERS WHO VIEWED THIS ITEM ALSO BOUGHT: