SHOP eBOOKS | SHOP BOOKS| SHOP DVDs | SHOP CDs | SHOP YOGI TEA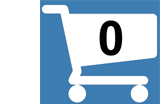 Everyday Grace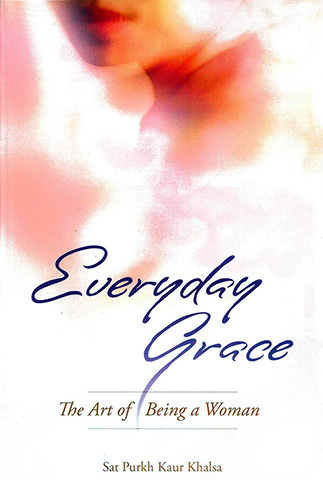 BUY NOW: ONLY $14.90
Retails for: $18.95 You save: $4.05 (21%)
The Art of Being a Woman
Also available as an eBook - $8.68
Every woman has within her an inner grace - an Everyday Grace. Yogi Bhajan frequently told Kundalini Yoga students at the Khalsa Women's Camps that this everyday grace was something which had to be their reality, their norm. This book, a perfect companion to any women's yoga course, explores a woman's path toward the Grace of God – her highest identity, combining the author's personal experiences with the Teachings of Yogi Bhajan.
Sat Purkh writes with an authentic, contemporary voice, sometimes humorous and sometimes edgy. She succeeds in bringing these ancient teachings to life, and in so doing aligns them to the modern woman's experience.
Filled with wise and practical insights for cultivating inner grace, you can turn to any page of this book to find an exercise or a lesson in how to become more mindful and in tune with your own inner light. The lessons will help restore a sense of balance, and offer a path back to equanimity; a reminder that peace and harmony is an inside job.
You are extended a warm invitation to come along on a journey toward your true Self and, while on this journey, to learn the art of being a woman, entering into a deeper understanding of your nature, finding your rhythm, clarifying your projection, communicating effectively, learning new approaches to intimacy and commitment. Healing your Self will give you the means to help heal the world.
"Nothing should shake you from the awakening art which is within you: the art of being a woman." –
Everyday Grace is an inspirational exploration of being a woman and a witness to a dynamic woman's personal awakenings. The Grace Notes are valuable tools that provide ways for women to embrace grace, courage, strength and divinity—anytime, anywhere." –
ARTIST / AUTHOR BIOS

Sat Purkh Kaur Khalsa has been singing for as long as she can remember. Her journey with the sound current began many years ago and she doesn't think is has an end — instead it has become her infinite quest for the anahat, or unstruck sound.
PRODUCT DETAILS
Book softcover 103 pages
ISBN: 9781934532317
Publisher: KRI, Edition: 2010
Catalog: P07034
Product Dimensions: 9 x 6 x 0.5 inches (22.9 x 15.2 x 1.3 cm)
Shipping Weight: 0.7 lbs (0.32 kg) Shipping Options
Yoga Technology Sales Ranking (all products): 120
---
CUSTOMERS WHO VIEWED THIS ITEM ALSO BOUGHT: