SHOP eBOOKS | SHOP BOOKS| SHOP DVDs | SHOP CDs | SHOP YOGI TEA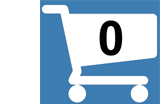 Reaching Me in Me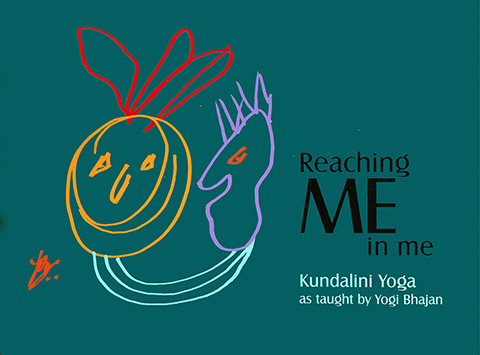 How to become Self-Contained
Also available as an eBook - $9.47
Reaching Me in Me, by Yogi Bhajan refers to two different "me's" - There is the "me" we know through our habits, our senses, and through our reactions to our environment. Then there is the "ME" which takes us to our experience of the Infinite.
When we reach the ME within me, everything changes. We are no longer dependent on anyone or anything; we are self-contained and rely only on the Infinite.
YOGA SETS:
Adjusting the Centers of Interconnection and Intercommunication
Activate the Navel to Activate Youth
Building Yourself to Act, Not React
Balance the Body and Spine
Balancing the Three Psyches
Eliminate Gastric Troubles
Exercising the Central Vagus Nerve
Exercise to Create a Disease-free Body
Exercises for the Heart Center
For the Third Chakra and Glandular System
Freeing your Energy to Defeat Depression
Getting Rid of Faults in the Spine
Glandular System
Getting the Body out of Distress
Strengthening the Immune System for Women
Hemisphere Adjustment and Subconscious Memory
Natural Adjustment
Set to Experience God
Reaching to Your Mental Richness and Spiritual Strength
Renew Your Nervous System and Build Stamina
Strengthening the Central Nervous System
MEDITATIONS:
Achieve an Experience of God
Become Calm
Become Intuitive
Boost Your Immune System
Conquer Inner Age and Burn it Out
Creative Meditation of the Sublime Self
Correct the Five Tattwas
Excel and Build Your Healing Force
For Strength and Stamina
For the Tattwas, Pranic Rib Cage and Nervous System
For Wealth and Intuitive Opportunity
Hast Kryia
Key to Unlock the Unlimited, Infinite Power in You
Magnificent Mantra
Purifying the Shushmna, The Central Nerve Channel
Releasing Childhood Anger
Raa Maa Daa Saa Saa Say So Hung
Solve Communication Problems
Stimulate Your Chakra System and Feel Wonderful
Surrounding Yourself With Protection
33 Minutes to Eliminate Stress
ARTIST / AUTHOR BIOS

Yogi Bhajan was the trail-blazing visionary who introduced the world to the amazing, but hitherto secret, teachings of Kundalini Yoga and, for the very first time, revealed its incredible life-transforming potential.

Harijot Kaur Khalsa started Kundalini Yoga classes when living in Oregon. While attending the Eugene White Tantric Yoga course she met Yogi Bhajan and, in the course of their first conversation, he asked her to come back and work for him for three years. When the Tantric was over she flew down to Los Angeles with Yogi Bhajan and Satsimran.
---
OTHER PRODUCTS BY OR FEATURING YOGI BHAJAN:
PRODUCT DETAILS
Manual (wire/spiral binding) 80 pages
ISBN: 9780972011006
Publisher: KRI, Edition: 2002
Catalog: P07104
Product Dimensions: 11 x 8.5 x 0.4 inches (27.9 x 21.6 x 1.0 cm)
Shipping Weight: 0.5 lbs (0.23 kg) Shipping Options
Yoga Technology Sales Ranking (all products): 293
---
CUSTOMERS WHO VIEWED THIS ITEM ALSO BOUGHT: