| | | |
The Mind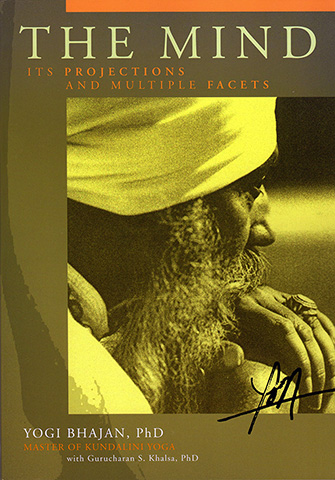 Understanding and Harnessing Your Mind so that You can Excel in Life
Also available as an eBook - $12.74
The Mind answers many questions. What is your mind other than a vast, automatic mechanism that processes thoughts and sensations? It is so powerful that if you were ever able to conquer it then you should also be able to conquer the world.
Your mind is constantly in motion. It has no base or fundamental reality of its own. Without any effort on your part, it produces every kind of thought. In order to stop its emotional games and mental intrigues, it requires your direction. To be truly happy you must develop a consistent attitude of human life in which you can excel above time and space, and use your mind at the frequency of your soul.
In this insightful book, Yogi Bhajan and Gurucharan Singh provide us with the owner's manual for the human mind and spirit, to lead us consciously and confidently into the opening years of the twenty-first century.
ARTIST / AUTHOR BIOS

Yogi Bhajan was the trail-blazing visionary who introduced the world to the amazing, but hitherto secret, teachings of Kundalini Yoga and, for the very first time, revealed its incredible life-transforming potential.

Gurucharan Singh Khalsa is a psychotherapist, teacher and writer, and is a world recognized expert in the science and technology of Kundalini Yoga. He is a business consultant, therapist, MIT instructor and director of a large community of yoga practitioners. Today, he is a leading expert in Kundalini Yoga and meditation and his passion for teaching this ancient form of yoga insures that, through his work, he is able to continue assisting people in great numbers.
OTHER PRODUCTS BY OR FEATURING YOGI BHAJAN:
PRODUCT DETAILS
Book softcover 206 pages
ISBN: 9780963999160
Publisher: KRI, Edition: 1998
Catalog: P07002
Product Dimensions: 10 x 7 x 0.6 inches (25.4 x 17.8 x 1.5 cm)
Shipping Weight: 1.1 lbs (0.50 kg) - Shipping Options
Yoga Technology Sales Ranking (all products): 64
CUSTOMERS ALSO VIEWED: