SHOP eBOOKS | SHOP BOOKS| SHOP DVDs | SHOP CDs | SHOP YOGI TEA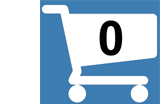 I Am a Woman Reader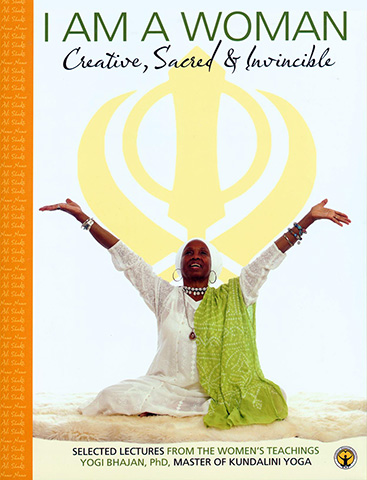 BUY NOW: ONLY $31.90
Retails for: $39.95 You save: $8.05 (20%)
Selected Lectures from the Women's Teachings of Yogi Bhajan
Also available as an eBook - $19.74
I Am a Woman, Selected Lectures from the Women's Teachings of Yogi Bhajan, is an extraordinary reference source and a must have for every woman seeking enlightenment. A companion volume to I Am a Woman, Essential Kriyas for Women in the Aquarian Age, this book fills in the gaps. Where the first book focuses on the practice of Kundalini Yoga, this one is more about the "why". Yogi Bhajan gave many lectures at the Khalsa Women's Camps held in Espanola, NM, and much of this material has been included. It enables you, the reader, to focus on a specific aspect of your womanhood. It can also be read cover to cover or simply opened at random to receive new insights each time you pick it up.
Throughout its pages it stresses your identity as a woman – to be Creative, Sacred and Invincible. Selections from the original lectures are interspersed with the stories and shared experiences of women from all different walks of life who share one thing in common – they have all come into relationship with their True Self and these teachings.
You will be delivered by this book to your infinity, sensitivity and radiance. Yogi Bhajan recognizes your innate power to heal yourself and those around you. His wisdom will inform and transform your relationships and life's cycles, in the process giving you the keys to physical and emotional well-being while uncovering the beauty within you.
"May the light within you guide your way on. Because when you look to the outside for light, there is a possibility that you may be blinded and exploited. But one thing shall never betray a woman: her own light and her own radiance as a woman. If the light within you can guide you on, you will definitely excel. The time has come when this exploitation must stop. The time has come when a daughter should be treated as a daughter, a mother should be treated as a mother, a wife should be treated as a wife, and over and above all, woman should be treated as a woman." –
I Am a Woman, Selected Lectures from the Women's Teachings of Yogi Bhajan, has been split into 4 convenient parts:
What is a Woman? Infinity, Divinity, Dignity
Woman is Invincible: Healer, Leader, Nurturer
Sacred Feminine and the Divine Mother: Creative Consciousness and the Longing to Merge
Beauty begins with Personal Discipline and The Graceful Woman;li>
Cover design features long time student of Yogi Bhajan, Yoga Teacher Extraordinaire in her own right Krishna Kaur.
ARTIST / AUTHOR BIOS

Yogi Bhajan was the trail-blazing visionary who introduced the world to the amazing, but hitherto secret, teachings of Kundalini Yoga and, for the very first time, revealed its incredible life-transforming potential.
---
OTHER PRODUCTS BY OR FEATURING YOGI BHAJAN:
PRODUCT DETAILS
Book softcover 262 pages
ISBN: 9781934532157
Publisher: KRI, Edition: 2009
Catalog: P07052
Product Dimensions: 11 x 8.5 x 0.8 inches (27.9 x 21.6 x 2.0 cm)
Shipping Weight: 1.9 lbs (0.86 kg) Shipping Options
Yoga Technology Sales Ranking (all products): 70
---
CUSTOMERS WHO VIEWED THIS ITEM ALSO BOUGHT: