SHOP eBOOKS | SHOP BOOKS| SHOP DVDs | SHOP CDs | SHOP YOGI TEA
KUNDALINI YOGA The Flow of Eternal Power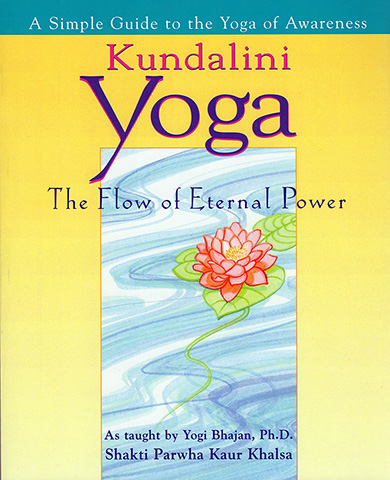 BUY NOW: ONLY $18.95
Retails for: $22.95 You save: $4.00 (17%)
A Simple Guide to the Yoga of Awareness
Kundalini Yoga - The Flow of Eternal Power, by Shakti Parwha Kaur is a definitive guide to Kundalini Yoga - an ancient "sacred science" which was first revealed to the West by the master, Yogi Bhajan.
ARTIST / AUTHOR BIOS

Shakti Parwha Kaur Khalsa, author, the "Mother of 3HO" was Yogi Bhajan's first student in the United States. She went on to make a huge contribution to the phenomenal world-wide growth of Kundalini Yoga. Her books have been read by many and countless beginners have benefited greatly from the teaching techniques which she helped pioneer and propagate.
---
OTHER PRODUCTS BY OR FEATURING SHAKTI PARWHA KAUR: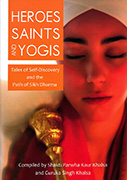 Heroes Saints and Yogis
$15.90
PRODUCT DETAILS
Book softcover 321 pages
ISBN: 9780399524202
Publisher: Perigee - Random House, Edition: 1996
Catalog: P06001
Product Dimensions: 9.2 x 7.5 x 0.85 inches (23.4 x 19.0 x 2.2 cm)
Shipping Weight: 1.55 lbs (0.70 kg) Shipping Options
Yoga Technology Sales Ranking (all products): 30
---
CUSTOMERS WHO VIEWED THIS ITEM ALSO BOUGHT: