SHOP eBOOKS | SHOP BOOKS| SHOP DVDs | SHOP CDs | SHOP YOGI TEA
Marriage on the Spiritual Path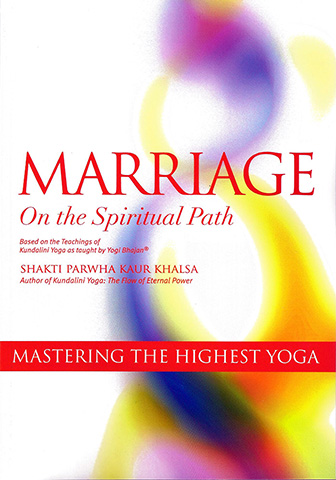 BUY NOW: ONLY $17.40
Retails for: $21.95 You save: $4.55 (21%)
Mastering the Highest Yoga
Also available as an eBook - $13.19
With Marriage on the Spiritual Path, Shakti Parwha has put together a "must read" manual for singles and couples. Here's a practical guide to understanding and achieving a successful spiritual marriage while keeping up with the demands of daily living in the 21st Century.
ARTIST / AUTHOR BIOS

Shakti Parwha Kaur Khalsa, author, the "Mother of 3HO" was Yogi Bhajan's first student in the United States. She went on to make a huge contribution to the phenomenal world-wide growth of Kundalini Yoga. Her books have been read by many and countless beginners have benefited greatly from the teaching techniques which she helped pioneer and propagate.
---
OTHER PRODUCTS BY OR FEATURING SHAKTI PARWHA KAUR: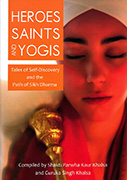 Heroes Saints and Yogis
$15.90
PRODUCT DETAILS
Book softcover 172 pages
ISBN: 9781934532300
Publisher: KRI, Edition: 2010
Catalog: P06003
Product Dimensions: 10 x 7 x 0.4 inches (25.4 x 17.8 x 1.0 cm)
Shipping Weight: 0.75 lbs (0.34 kg) Shipping Options
Yoga Technology Sales Ranking (all products): 91
---
CUSTOMERS WHO VIEWED THIS ITEM ALSO BOUGHT: