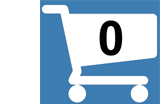 Products for Beginners
Mastering Kundalini Yoga can be a lifetime task, but everyone has to begin somewhere. An excellent starting point, especially for those too far away from their nearest teacher, can be found in our range of Kundalini Yoga Books, DVDs and our introductory Beginners Course and Complete Course.
Attending your first Kundalini Yoga class can be a life-changing experience. Classes begin with a short chant or mantra followed by a series of warm-up exercises to stretch and improve spinal flexibility. The main work of the class - the kriya - is a prescribed sequence of poses and exercises focused on specific areas of the body. After a period of relaxation, the class ends with a meditation which may be in the form of a mantra or may be accompanied by the teacher playing a large gong, and a closing song. Kundalini Yoga practitioners prefer to wear white clothes and various styles of head wraps, which add radiance to the aura.
New students should go at a pace which suits their flexibility and endurance. With the confidence which comes with experience, and as students become more comfortable with the technology, then they can increase their practice. Practicing Kundalini Yoga at the same time daily will accelerate progress - if possible you should aim to do something every day. This will help establish a firm foundation upon which to build an effective program suitable to your individual preferences and concentrating on areas which may need more work.
You probably won't be satisfied with just a weekly class. You can practice it at home, either from your class notes, or perhaps by signing up for our streaming video service, Guru Rattana Online, which contains lessons, kriyas, and meditations to enhance the practice of everyone, some specifically for beginners.
To help you locate your nearest teacher, check out our Online Teachers Directory.
Below you will find a selection of products recommended for beginners: