Kundalini Yoga for Beginners

Special Price - Only $59.90 - You Save 60%
Updated for 2023
Now, for as little as a few hours each week, and in the privacy of your own home, you can improve your health and well-being beyond all recognition, as you learn from our leading instructors. Working with Nirvair Singh's easily followed, natural and proven methods and techniques, you will receive a firm introduction to the basic components - breathing, mantra, locks and exercises. You will also gain from the profound insights and wisdom of Guru Rattana in her accompanying book Introduction to Kundalini Yoga (Volume 1), which will provide you with a clear understanding of the principles and subtleties underlying a successful practice in this amazing technology.
"I received my DVD set on Saturday....EXCELLENT...EXCELLENT...EXCELLENT. Great teacher...great style. Love them."
With regular daily practice you will:
Join countless thousands of others already reaping the benefits from this benchmark course
Learn at your own pace and feel great results from as little as 30 minutes each day
Easy-to-follow and enjoyable instructions and demonstrations, to help you quickly find your way
Start to feel good, even after your first lesson
Place yourself on a firm path towards mastery of this amazing technology
Meet Your Instructors: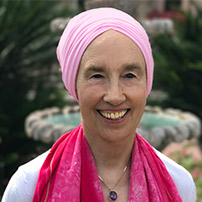 Guru Rattana, Ph.D., author, teacher and teacher of teachers, has been a student and teacher of Kundalini Yoga and Meditation for over 40 years. She literally lives and loves Kundalini Yoga, and has devoted a large part of her life to teaching and writing books about this amazing technology.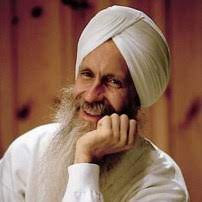 Kundalini Yoga teacher Nirvair Singh Khalsa is a prolific author with a total of 23 books and DVDs to his credit, many of which we carry here at Yoga Technology. A retired university instructor, he taught classes in Kundalini Yoga at the University of Alaska for 22 years, introducing some 275,000 students to the amazing power of this technology. These classes became the basis for our home study Beginners' DVD course.
What you will Learn from Nirvair:
Nirvair's course consists of twelve 1-hour video classes on 6 DVDs, giving a comprehensive introduction to the basics of Kundalini Yoga. They are free of any regional coding, so can be enjoyed wherever in the world you may happen to be.
Subjects covered range from basic stretching and breathing techniques to back and abdominal strengthening, chakra balancing, depression, anxiety, digestion, relaxation, calming your mind, and an introduction to meditation.
Full Details - Beginners DVD Content
"I just found the website and wanted to let you know how wonderful I have found the Kundalini Yoga for Beginners video series to be. I was guided to buy your videos and started doing Kundalini Yoga in 2001. I absolutely love it and your presentation of it. It has helped me a lot with recovery from a quite major illness and in balancing out my life."
What You will Learn from Guru Rattana:
To augment the DVDs the course also includes Guru Rattana's popular book - Introduction to Kundalini Yoga (Volume 1) - Begin and Deepen Your Practice.
In this book you will find everything you need to know in order to begin your voyage of self-discovery into the magic of Kundalini Yoga. Guru Rattana seamlessly combines the essence of the original teachings with her own knowledge and unique insights, gained from 40 years of personal practice, study and teaching. Her wisdom illuminates your path, taking you deep within on a heart-centered journey of transformation and self-discovery, to a destination of self-love, inner peace and oneness with all.
More about Introduction to Kundalini Yoga
Normally this Kundalini Yoga for Beginners course would sell for $149.90. Today you can purchase the entire course - 12 hours of DVD beginner lessons and Guru Rattana's accompanying manual - for a special price of only $59.90 - a saving of 60% or $90.00.
Every course sold comes with our TOTAL SATISFACTION GUARANTEE! - If you are not totally satisfied with your Kundalini Yoga for Beginners Course, please return ship your DVDs to us within 14 days of receipt for a full refund! You may keep your book with our compliments.
Special Price - Only $59.90 - You Save 60%