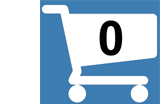 Yoga Technology - Customer Service FAQ
Updated: 4/20/2019
Contacting Customer Service:
You can reach our customer service by email, telephone, fax or regular mail. Our office is normally manned at least from 9:00 AM to 6:00 PM Eastern, Monday through Friday, and at other varying times ouside of these hours. Voicemail is available 24/7.
email address: websales@yogatech.com
Telephone: (Toll Free - US & Canada) - 866 964 2832 (866 YOGATEC)
If calling from elsewhere, please dial (+1) 570 988 4680
Fax: (+1) 570 988 4640
Regular Mail:
Yoga Technology LLC, Box 443, Sunbury, PA 17801, United States
Guarantee
Site Navigation
Security & Privacy
General Ordering
Payment for Orders
Shipping Information
Backorders
Returns
Exchanges
Q. Do you offer any kind of guarantee?
A. We guarantee all items sold. We do not want you to have anything from Yoga Technology that is not completely satisfactory. If you have any cause for dissatisfaction over any product you have bought from us, first email us within 14 days of receipt, and then return it to us in the same condition in which you received it, and we will replace it or refund your money, whichever you prefer.
Please note that returns will be inspected prior to issuing any credit. Items showing signs of use will be subject to a restocking fee. We reserve the right to refuse refund when it is apparent the item has been abused. Replacement products are not themselves replaceable, unless they turn out to be defective in some way. Refunds for returned items do not normally include return shipping costs, unless the item was supplied incorrectly by us or is defective.
Q. How do I find stuff on your site?
A. Our new site has been designed to simplify your shopping experience. Our page menu system contains all the links you will need to find anything on our site. On the product pages themselves it is simply a matter of clicking on a product to view its details and then add it to your cart or wish list.
Q. Does your site work with all Internet browsers?
A. All current versions of popular browsers on computers, pads and smartphones should provide good page rendering. In all cases, please insure that your browser has support for JavaScript turned on. If you do not know how to do this, and have problems viewing some of our pages, you should ask your supplier or a knowledgeable friend.
Older browsers may not work with modern SSL encryption technology. Users of such browsers will not be able to purchase via credit card from our online store.
Q. What advice can you give to first-time visitors?
A. This site has been designed to make navigation easy for even the first-time visitor. The links are self-explanatory, and there is also a site map or index page so you can clearly see where everything is. You will find a link to our home page from every other page on the site.
Click on the shopping cart icon at any time to return to your cart. Carts do not expire. If you leave your cart and come back several days later, it will still be there. We also have a wish list, which you can use to store products for future purchase. To make the most of these features we strongly recommend that you sign up for an account - a simple process which can be completed in less than a minute. You will see links for this at the top of every page.
Q. How do I listen to your CD sound clips?
A. All our music clips have been recorded in MP3 format, which should play on virtually all computers. Music will start to play automatically on any CD page. You will find controls to pause, resume playback, and to drag the slider to any part of the clip, on our built-in CD player.
Q. Is online ordering really secure?
A. Yes. To ensure the security of your online transactions at our site we employ the latest SSL™ technology which supports industry standard 2048-bit SSL encryption.
For your enhanced security no credit card transactions are handled on our site. Instead the window where your card details are entered is actually located on our processor's site. We do not have access to any of your card details.
Shopping online at reputable stores should be a risk-free experience. Far more credit cards are compromised at gas stations and restaurants and even ATM machines which have been tampered with. You can relax and enjoy your shopping experience with Yoga Technology.
Q. I accept what you say about security, but I am still uneasy about using my credit card online. Do I have any alternatives?
A. Yes. When you get to final checkout you have the options of online payment, payment by fax/mail or telephone ordering. There are also comprehensive instructions on how to use each of our offline payment methods.
Q. Can I place an order by email?
A. Our site's ordering system is designed to protect the security of all your personal information. Since ordinary email is not secure in the same way, we strongly advise you against sending personal details including credit card numbers via email.
Q. Do you share my email, name or postal address with other companies?
A. Your email, name, postal address and any other personal details we may collect are only used by Yoga Technology. See our Privacy Policy for more details.

Q. To order, does my browser need to be set to accept cookies?
A. No, but we strongly recommend that you enter an exception for www.yogatech.com. We use a cookie to identify returning visitors, but we store nothing in the cookie except an ID number which means nothing to anyone else, and which can not be used by a third party to access any of your information. Returning visitors with accounts still have to log-in before accessing any personal details.
Any information that we obtain regarding your movements within our site is statistically aggregated, and does not relate directly to you or your identity.
Q. What is a Shopping Cart?
A. Just like at the supermarket, the online Shopping Cart is where you place all the items you'd like to buy. Click the "Add to Cart" button for any item you'd like to order to place it in your cart. When you have finished ordering, then click the "View/Checkout" button. You will be able to adjust your cart contents before completing the Checkout procedure.
Q. Why can't I see any shipping charges listed in my cart?
A. Many items have free shipping available. Also, we ship world-wide using a variety of services, and have a system of zonal charging. We are unable to calculate your shipping charges until we know your shipping address. All such charges are itemized on our checkout page, and before you are asked to make any payment.
Q. Can I start my order and leave it in the shopping cart to return later?
A. You certainly can. With our new shopping system our cart will store your items indefinitely. Just return to www.yogatech.com at any time when you are ready to complete your shopping.
Q. Can I make changes to my order after it has been submitted?
A. We're sorry but orders cannot be changed once they have been submitted. We process orders very quickly, and once an order begins the fulfillment process we're unable to modify it. If you need to buy any additional items, then please submit a further order.
Q. What sort of order confirmation will I get?
A. We'll send you an order confirmation to the email address you supply as soon as your payment is received. Please try to insure you give us your correct address. Bounced email confirmations may necessitate additional security checks, and can lead to shipping delays. If you don't see your order confirmation within a few minutes of paying for your purchases, then check your junk mail filters (expecially Hotmail customers).
Q. I am sending a gift to someone who shares my email account. Will email confirmations contain information about specific items in the order?
A. The shipping confirmation email will contain information about the individual items in your order. You may want to warn the gift recipient not to open email from Yoga Technology. We don't want to spoil the surprise.
Q. What methods of payment do you accept?
A. We currently accept the following credit cards:
Visa, American Express, MasterCard, Discover

You can pay by credit card Onlne, by Fax or by Mail.
We also accept:
Certified Check
Money Order
Wire Transfers - by prior arrangement.
Personal checks will be accepted, but the checks must clear before shipment. (7 days for US-based banks, longer for others).
US Customers (PA deliveries only) will be charged the applicable sales tax.
Q. When will my credit card be charged?
A. Your card is charged on receipt of your order.
Q. I appear to have been charged more than once for my order
A. This is a common misapprehension. If your payment is declined for any reason such as incorrect address, then your card company will reduce your available credit by an amount equal to the order value. Multiple declines will result in multiple reductions. This is one of their security measures to deal with stolen cards and insures that any such card will max out very quickly, reducing its potential for fraudulent use. Normally you will regain your full credit allowance after a period varying from several days to 2 weeks. If you have any questions about this practice then please contact your bank or card company directly.
Q. My order has been declined. What does this mean?
A. All declines come directly from your credit card company. They can happen when your card is over its credit limit, but also if it is new and yet to be activated, or if your card company have flagged your card because they have spotted unusual buying patterns. Often a telephone call to your card company can solve the problem.
Rather than going through the entire online ordering process again, just contact sales with your name and email address. We can reactivate and process the transaction on your behalf.
Q. Do you offer free shipping?
A. All US Retail Orders ship free via USPS Media Mail - other services are charged at normal rates. .
Q. When will my order be shipped?
A. For stock items, orders are normally shipped via USPS within 2 working days of receipt. Shipping costs, if any, are advised to you by our shopping cart system before you confirm your payment, and added to the total amount. If there is any significant delay in order shipment, you will be advised by email.
Q. Do you supply tracking information?
A. All Customers will have a tracking number emailed by our shipping department to the address they have provided. Some USPS overseas tracking numbers only confirm shipment on the usps.com website. In such cases you may be able to track your shipment on your local post office website once it has cleared customs.
Q. Can I ship to more than one address?
A. Yes, but you will have to submit a separate order for each one. Currently we are unable to accept single orders with multiple shipping addresses.
Q. Can I change a shipping address once I've placed an order?
A. We can try, but obviously you need to contact us prior to shipping. We process orders very quickly, and once an order has been shipped it can't be diverted to an alternative address.
Q. Can I change my choice of shipping method?
A. Normally no. Making minor adjustments to previously accepted credit card transactions can incur us with significant additional charges. Please insure you make the correct choice while ordering. We have included full descriptions of all the available methods and their expected delivery times.
Q. How much do you charge for shipping?
A. Some of our shipping is free. Shipping charges, when levied, depend on the destination and the weight of your order. Because we ship world wide, to 6 different charge zones, it is impossible to give a simple answer to this question. Shipping charges are calculated automatically from the information input to our shopping cart system, and are displayed in the order summary at Checkout. We run our shipping department on a non-profit basis - only charging enough overall to cover the costs of packing materials and time in addition to shipping.
Q. When will my order be delivered?
A. See the chart below. These are estimated times from infomation supplied to us by USPS, based on Priority Mail for domestic customers, and Airmail for everyone else. We normally ship within 48 hours of order receipt - we have allowed for this our estimates.
Shipping may take somewhat longer at busy periods, such as the run up to Christmas. Also, it appears that many delays for international orders are caused by border customs checks rather than by problems in transit.
USA - 3-5 days
Rest of World - 7-21 days
Q. When is my credit card charged for non-stock items?
A. All orders are charged as received. We normally have a very high level of product availability, and items are seldom out of stock for more than a few days. If we do have a problem you will be contacted with the option of waiting, taking a replacment item or accepting a credit.
Q. Can I change a backorder online?
A. We're sorry, at this time we are unable to provide this service online. Please contact us to make a change to your backorder.
Q. Where should I ship my return?
A. Please send all returns to:
Yoga Technology LLC, PO Box 443, Sunbury, PA 17801-0443, United States
Q. What information should I include with my return?
A. First of all, please email us advance notification of your return. We must receive this email within 14 days of your receipt of delivery. Then, enclose the original packing slip, and write a note telling us how you want to handle the return. Would you like us to exchange the item, issue a Gift Certificate, issue a refund or credit the card originally charged, or other (please explain)?
Let us know why you are returning the item (for example: not playing correctly, wrong item, damaged in transit, etc.).
Specify the name and address to which we should send your refund or exchange.
Please give us an email address and fax number or telephone number (specify day or evening) in case we have questions.
Ship your return to us (see previous question for address)
Some returns may be subject to a restocking fee.
(For all video, DVD or CD problems, please if possible try playing them in a different machine to establish if the problem is with the item or the player).
Q. What if I have a problem with an order I've received?
A. Please contact us if you have questions or need assistance with an order you've received. If you need to return an item, please refer to the returns instructions above.
Q. Can I make an exchange online?
A. We're sorry, we are not able to process exchanges online. Please contact us for further information.
Q. How long will it take for me to receive my exchange?
A. Exchanges shipping to United States addresses are usually delivered within 10 days. Due to longer delivery times, exchanges shipping outside the United States can take more than 2 weeks.
Q. Can I order a new item now and return the original item later for credit?
A. Yes, but we'll need to charge your credit card for the second item (we'll waive the shipping charge). Once we receive your return, we'll credit your credit card for the cost of the original item, minus shipping. Please contact us to arrange this.
Q. Can I return or exchange merchandise if I don't have the original receipt?
A. Yes, we'll accept your return without the original receipt. For all items, we encourage you to include the receipt if at all possible, in order to help us process your return more quickly.
If you do return an item without the original receipt, please help us speed processing by telling us when you purchased the product, and giving us your email address and telephone number.