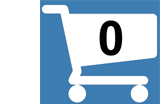 eBooks by Guru Rattana, Ph.D.
A New Beginning - Save 20% for 2020!
We are the sole source of the complete range of Kundalini Yoga and Meditation ebooks from Guru Rattana, Ph.D., author, teacher and teacher of teachers. Yogi Bhajan encouraged her in 1988 to begin writing about his teachings. She has gone on to publish a total of 12 books and manuals, popular with teachers and students world-wide.
A student of Yogi Bhajan and teacher of his Kundalini Yoga and Meditation for almost 40 years, Guru Rattana literally lives and loves Kundalini Yoga, and has devoted a large part of her life to teaching and writing books about this amazing technology.