| | | |
2020 Makeover (eBook)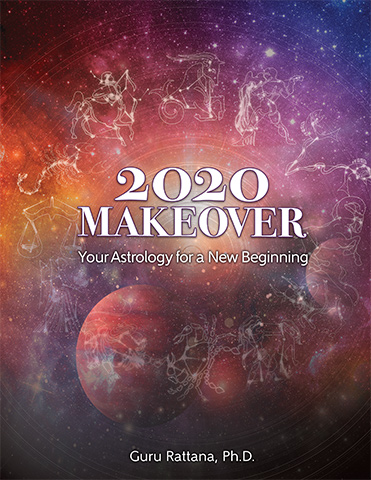 Planetary Alignments provide a Rare Opportunity to Redirect Our Lives
Printed version also available - $21.17
Guru Rattana's 12th book and first on astrology, 2020 Makeover, breaks new ground for her. In it she shares how rare 2020 planetary alignments offer us a real opportunity to redirect our lives. In its pages you will learn the ways in which the transiting planets, Pluto, Saturn and Jupiter, are stimulating new beginnings for us all.
A prolific author and beloved spiritual teacher she presents, in her own inimitable way, a deep exploration of the spiritual dynamics of awakening and human development. She has already written over 400 astrological blogs since her first one was published in 1999.
ARTIST / AUTHOR BIOS

Guru Rattana, Ph.D., author, teacher and teacher of teachers, has been a student and teacher of Kundalini Yoga and Meditation for over 40 years. She literally lives and loves Kundalini Yoga, and has devoted a large part of her life to teaching and writing books about this amazing technology.
OTHER PRODUCTS BY OR FEATURING GURU RATTANA PHD:
PRODUCT DETAILS
File Size(s) & Update(s):
PDF - 4.789MB - 12/26/19

ePublication date: 2019
Catalog: e01051
Print-length: 134 pages
ISBN: 9781888029253
Publisher: Yoga Technology Press; Printed Edition: 2019
Yoga Technology Sales Ranking (e-products): 51
CUSTOMERS ALSO VIEWED: