SHOP eBOOKS | SHOP BOOKS| SHOP DVDs | SHOP CDs | SHOP YOGI TEA
The Kundalini Yoga Posture Manual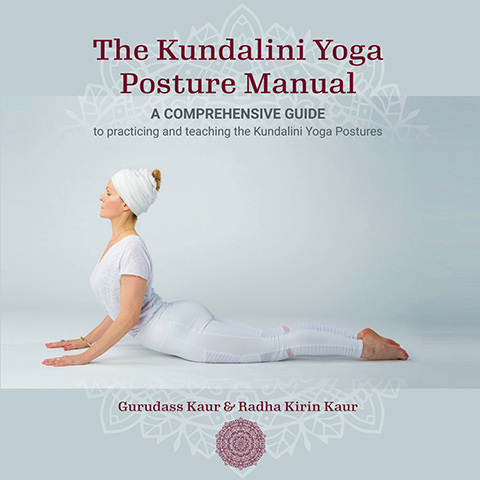 A Comprehensive Guide
Correct postures (asanas) form an integral part of virtually all yogas, allowing you to practice in safety while at the same time maximizing the effects from both stimulation and cleansing, and strengthening your many bodily systems. Incorrect alignments can result in obstructions which inhibit the optimum flow of energy around the body, and particularly along the spine.
ARTIST / AUTHOR BIOS

Gurudass Kaur has been practicing and teaching Kundalini Yoga since 1972. Now living in the US, she regularly travels internationally to train teachers world-wide.

Radha Kirin, the Wellness Advisor at Kellogg School of Management at Northwestern University, teaches there at the recreation center, as well as at Urban Yoga Chicago and North Shore Yoga, specializing in Kundalini Yoga, Yin Yoga, Vinyasa, Pranayam, and many types of meditation.
---
OTHER PRODUCTS BY OR FEATURING GURUDASS KAUR: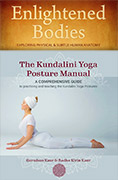 Enlightened Postures
$45.90
PRODUCT DETAILS
Book softcover 174 pages
ISBN: 9783941566262
Publisher: Yogi Press, Edition: 2019
Catalog: p15101
Product Dimensions: 8.5 x 8.5 x 0.5 inches (21.6 x 21.6 x 1.3 cm)
Shipping Weight: 1.4 lbs (0.64 kg) Shipping Options
Yoga Technology Sales Ranking (all products): 1
---
CUSTOMERS WHO VIEWED THIS ITEM ALSO BOUGHT: