SHOP eBOOKS | SHOP BOOKS| SHOP DVDs | SHOP CDs | SHOP YOGI TEA
Enlightened Postures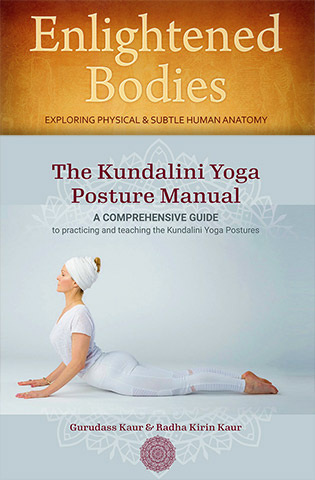 Kundalini Yoga - the Next Level!
Take your practice to the next level with our exciting new book combo – Enlightened Postures – providing you with a wealth of information to help both deepen your yoga practice and also gain a deeper understanding of your body, and presenting you with many new and better ways in which to incorporate complementary health practices.
ARTIST / AUTHOR BIOS

Gurudass Kaur has been practicing and teaching Kundalini Yoga since 1972. Now living in the US, she regularly travels internationally to train teachers world-wide.

Nirmal Lumpkin is a Kundalini Yoga teacher, teacher trainer and co-author of the book Enlightened Bodies, who specializes in physical and yogic anatomy and postures. She gains the most satisfaction from helping clients and students on their path to their highest and healthiest life.
---
OTHER PRODUCTS BY OR FEATURING GURUDASS KAUR:
PRODUCT DETAILS
Book softcover 459 pages
ISBN:
Publisher: , Edition: 2020
Catalog: P15102
Product Dimensions: 10 x 8 x 1.5 inches (25.4 x 20.3 x 3.8 cm)
Shipping Weight: 3.25 lbs (1.47 kg) Shipping Options
Yoga Technology Sales Ranking (all products): 42
---