Nirmal Lumpkin
Products and Biography
Nirmal Lumpkin is a Kundalini Yoga teacher, teacher trainer and co-author of the book Enlightened Bodies, who specializes in physical and yogic anatomy and postures. She gains the most satisfaction from helping clients and students on their path to their highest and healthiest life.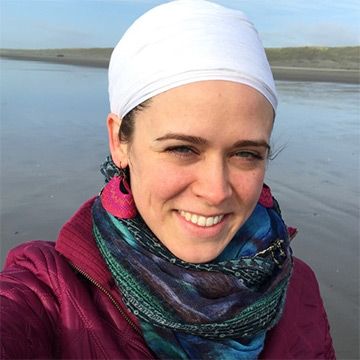 Nirmal's initial interest in the body and wellness stems from the extensive dance training she received from the age of 3. Early in 2001 she began to explore yogic practice, and after participating in her first Kundalini Yoga class she found herself deeply at home with the teachings of Yogi Bhajan.
Upon completing dance studies in May 2005, she decided on a career in service, and returned to school to become a massage therapist. Graduating from the Northwestern Health Science University in December 2006, she is now nationally certified in massage and bodywork, and has completed additional advanced training in Bodywork for the Childbearing Year and Active Isolated Stretching, and runs her own flourishing private practice.
Her base is in Minnesota where she now teaches Kundalini Yoga at various locations. Certified as a Level 2 Teacher (KRI) and a professional teacher trainer with the Aquarian Trainer Academy, she is engaging and practical in her approach to the subject, and also continues to be passionate and intrigued with the study of the human body in all its forms.
PRODUCTS BY OR FEATURING NIRMAL LUMPKIN:
Below you will find our selection of products by Nirmal Lumpkin. Retail customers will also enjoy our FREE US Shipping.