SHOP eBOOKS | SHOP BOOKS| SHOP DVDs | SHOP CDs | SHOP YOGI TEA
Your Life is in Your Chakras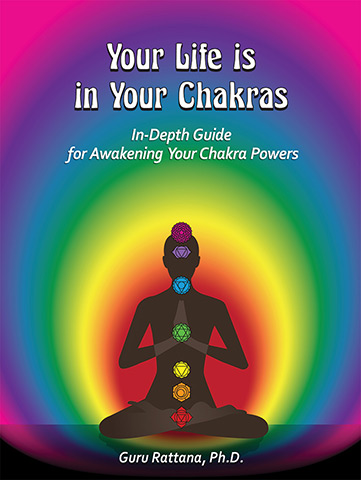 BUY NOW: ONLY $35.90
Retails for: $39.95 You save: $4.05 (10%)
2nd Edition - In-Depth Guide for Awakening Your Chakra Powers
Also available as an eBook - $20.23
Your Life Is in Your Chakras by Guru Rattana, Ph.D., is a comprehensive guide for developing the highest expression of all your chakras. You will learn how to use the chakra system for self-analysis, personal growth, and spiritual awakening. Detailed instructions teach you how to develop subtle inner awareness and tap into the powers of each chakra. Kundalini Yoga and Meditations are given to work with your chakras in ways that elevate all aspects of your being.
ARTIST / AUTHOR BIOS

Guru Rattana, Ph.D., author, teacher and teacher of teachers, has been a student and teacher of Kundalini Yoga and Meditation for over 40 years. She literally lives and loves Kundalini Yoga, and has devoted a large part of her life to teaching and writing books about this amazing technology.
---
OTHER PRODUCTS BY OR FEATURING GURU RATTANA PHD:
PRODUCT DETAILS
Manual (comb binding) 326 pages
ISBN: 9781888029130
Publisher: Yoga Technology Press, Edition: 2014
Catalog: P01015
Product Dimensions: 11 x 8.5 x 0.8 inches (27.9 x 21.6 x 2.0 cm)
Shipping Weight: 2.00 lbs (0.91 kg) Shipping Options
Yoga Technology Sales Ranking (all products): 4
---
CUSTOMERS WHO VIEWED THIS ITEM ALSO BOUGHT: