| | | |
Self Knowledge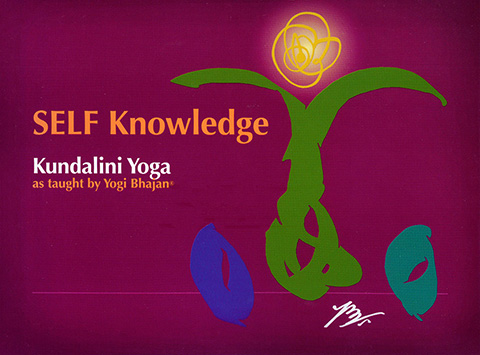 Attain Your Highest Potential by Experiencing the Totality of Yourself
Also available as an eBook - $10.19
Self Knowledge by Yogi Bhajan contains the tools you can use to experience the totality of your own self. Each meditation or set of exercises has an immediate positive impact. These techniques, practiced regularly, give long-term positive development of your highest potential to live your own life fully and well.
Yoga Sets and Meditations:
ARTIST / AUTHOR BIOS

Yogi Bhajan was the trail-blazing visionary who introduced the world to the amazing, but hitherto secret, teachings of Kundalini Yoga and, for the very first time, revealed its incredible life-transforming potential.

Harijot Kaur Khalsa started Kundalini Yoga classes when living in Oregon. While attending the Eugene White Tantric Yoga course she met Yogi Bhajan and, in the course of their first conversation, he asked her to come back and work for him for three years. When the Tantric was over she flew down to Los Angeles with Yogi Bhajan and Satsimran.
OTHER PRODUCTS BY OR FEATURING YOGI BHAJAN:
PRODUCT DETAILS
Manual (wire/spiral binding) 60 pages
ISBN: 9781934532027
Publisher: KRI, Edition: 2007
Catalog: P07103
Product Dimensions: 11 x 8.5 x 0.5 inches (27.9 x 21.6 x 1.3 cm)
Shipping Weight: 0.5 lbs (0.23 kg) - Shipping Options
Yoga Technology Sales Ranking (all products): 24
CUSTOMERS ALSO VIEWED: