SHOP eBOOKS | SHOP BOOKS| SHOP DVDs | SHOP CDs | SHOP YOGI TEA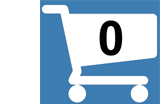 Self Knowledge (eBook)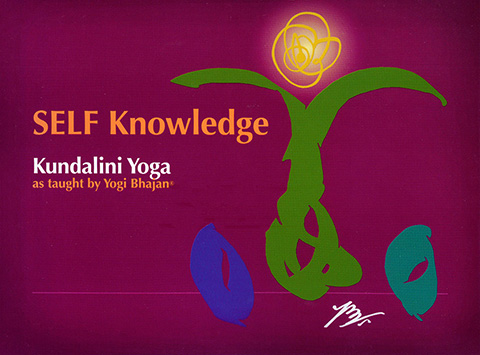 A Gateway to Self Knowledge
Printed version also available - $17.40
In Yogi Bhajan's Self Knowledge you fill find all the tools necessary to experience the totality of your own self. The meditations and kriyas have been selected for their ability to provide an immediate positive impact. When you practice these techniques regularly, they will give you long-term positive development to achieve your highest potential - a potential to live your own life fully and well.
EXPERIENCING SELF-KNOWLEDGE
Accessing the Source of Strength in You
Angular Body Energy
Becoming Crystal Clear
Challenge the Ego in You
Conquering Depression
Connecting with Your Source of Infinite Energy
Creating and Conserving Pranic Energy
Coordinating the Body, Mind and Soul
Creating Self-Love
Developing the Power to Win I
Developing the Power to Win II
Developing Strength and Balance
Eliminating Tension and Pain
Experience Your Own Strength
Experiencing Your Elementary Personality
For a Calm and Open Heart Center
Gan Puttee Kriya to Make the Impossible Possible
Healing the Stomach
Removing Body Blocks
Refining Your Sexuality and Spirituality
Removing Fear of the Future
Self-Control Through Developed Sensitivity
Throw off Stress and Uncover Strength
Understand Your Goodness
Unloading the Unconscious Burden
Unlock Your Mind
Yogic Salutations
Working on the Metabolism
NINE MINUTES MAX MEDITATIONS
Building Physical Health and Mental Clarity
Base of Your Creative Capacity for Life
Commanding the Command Center
Conquering One's Imagined Disabilities
Elementary Adjustment of the Brain
Experiencing the Original You
Facing the Challenge of Tomorrow
Give Yourself a New Life
UNSHACKLING THE INFINITE MIND
ARTIST / AUTHOR BIOS

Yogi Bhajan was the trail-blazing visionary who introduced the world to the amazing, but hitherto secret, teachings of Kundalini Yoga and, for the very first time, revealed its incredible life-transforming potential.

Harijot Kaur Khalsa started Kundalini Yoga classes when living in Oregon. While attending the Eugene White Tantric Yoga course she met Yogi Bhajan and, in the course of their first conversation, he asked her to come back and work for him for three years. When the Tantric was over she flew down to Los Angeles with Yogi Bhajan and Satsimran.
---
OTHER PRODUCTS BY OR FEATURING YOGI BHAJAN:
PRODUCT DETAILS
File Size(s) & Update(s):
EPUB - 3.508MB - 06/15/18
MOBI - 5.488MB - 06/15/18

ePublication date: 06/15/2018
Catalog: e07103
Print-length: 60 pages
ISBN: 9781934532027
Publisher: KRI; Printed Edition: 2007
Yoga Technology Sales Ranking (e-products): 20
---
CUSTOMERS WHO VIEWED THIS ITEM ALSO BOUGHT: