SHOP eBOOKS | SHOP BOOKS| SHOP DVDs | SHOP CDs | SHOP YOGI TEA
Man to Man (eBook)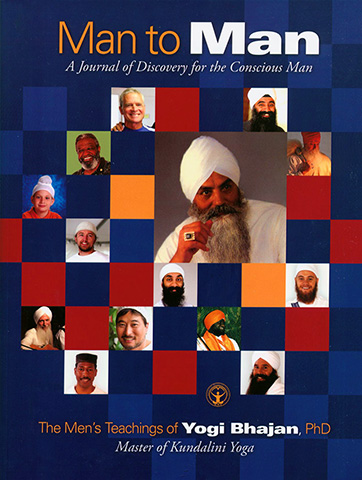 BUY NOW: ONLY $26.39
Retails for: $29.99 You save: $3.60 (12%)
The Men's Teachings of Yogi Bhajan
Printed version also available - $39.90
Man to Man, from the teachings of Yogi Bhajan, contains a unique series of no-holds barred lectures. No one has ever talked to men - about men - in this unique way! Within its pages you will fine everything you've always wanted to know: how to succeed as a man, how to communicate as a man, how to make love to the woman in your life, as well as sections covering the relationship between sex and spirituality, potency and projection, consciousness and creativity. There's even more, with additional sections covering foods, diets, and exercises especially for men.
ARTIST / AUTHOR BIOS

Yogi Bhajan was the trail-blazing visionary who introduced the world to the amazing, but hitherto secret, teachings of Kundalini Yoga and, for the very first time, revealed its incredible life-transforming potential.
---
OTHER PRODUCTS BY OR FEATURING YOGI BHAJAN:
PRODUCT DETAILS
File Size(s) & Update(s):
EPUB - 7.174MB - 06/15/18
MOBI - 9.652MB - 06/15/18

ePublication date: 06/15/2018
Catalog: e07004
Print-length: 364 pages
ISBN: 9781934532058
Publisher: KRI; Printed Edition: 2008
Yoga Technology Sales Ranking (e-products): 68
---
CUSTOMERS WHO VIEWED THIS ITEM ALSO BOUGHT: