SHOP eBOOKS | SHOP BOOKS| SHOP DVDs | SHOP CDs | SHOP YOGI TEA
Infinitud y Yo (eBook)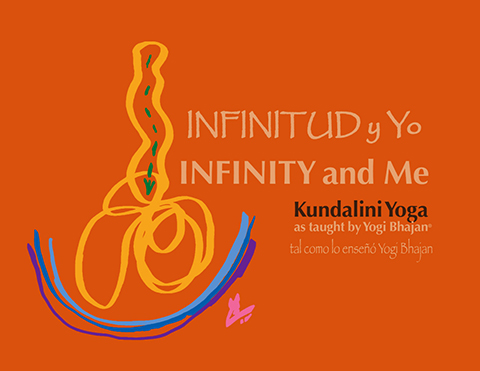 Si eres principiante de Kundalini Yoga, es decir, si has estado practicándolo por menos de seis meses o has estado practicándolo sin la ayuda de un profesor certificado por KRI (Kundalini Research Institute), hay varios puntos que debe conocer antes de empezar a usar este manual de instrucción, los cuales detallamos a continuación.
ARTIST / AUTHOR BIOS

Yogi Bhajan was the trail-blazing visionary who introduced the world to the amazing, but hitherto secret, teachings of Kundalini Yoga and, for the very first time, revealed its incredible life-transforming potential.

Harijot Kaur Khalsa started Kundalini Yoga classes when living in Oregon. While attending the Eugene White Tantric Yoga course she met Yogi Bhajan and, in the course of their first conversation, he asked her to come back and work for him for three years. When the Tantric was over she flew down to Los Angeles with Yogi Bhajan and Satsimran.
---
OTHER PRODUCTS BY OR FEATURING YOGI BHAJAN:
PRODUCT DETAILS
File Size(s) & Update(s):
EPUB - 7.794MB - 10/27/19
MOBI - 10.663MB - 10/27/19

ePublication date: 05/26/2021
Catalog: e07501
Print-length: 0 pages
ISBN:
Publisher: KRI; Printed Edition: 2004
Yoga Technology Sales Ranking (e-products): 92
---
CUSTOMERS WHO VIEWED THIS ITEM ALSO BOUGHT: