SHOP eBOOKS | SHOP BOOKS| SHOP DVDs | SHOP CDs | SHOP YOGI TEA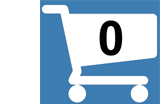 Yo Soy una Mujer - Kriya (eBook)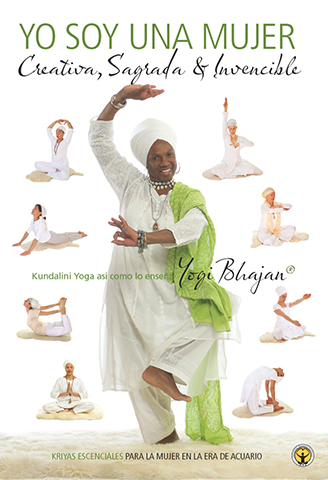 BUY NOW: ONLY $14.21
Retails for: $17.99 You save: $3.78 (21%)
Este extraordinario libro de Kundalini Yoga, I Am a Woman, Essential Kriyas for Women in the Aquarian Age, es imprescindible para todas las mujeres que buscan la iluminación. Su organización clara le permitirá enfocar fácilmente su práctica en un problema específico. También puede abrirlo en una página aleatoria para probar algo nuevo. En cada capítulo encontrarás kriyas vigorosas, meditaciones y una práctica de mantra para conectarte con tu sabiduría interior. Este es un libro complementario de Soy una mujer, conferencias seleccionadas de las enseñanzas de las mujeres de Yogi Bhajan .
Cada conjunto o kriya está acompañado de bellas ilustraciones fotográficas e incluye explicaciones detalladas de las diferentes posturas y también de los mudras específicos (o posiciones de las manos) empleados. El propósito de cada postura y respiración se explica claramente, permitiéndole observar sus efectos. Cada capítulo comienza con hermosas palabras de sabiduría y apoyo.
Después de mi kriya matutino habitual para calmar mi mente demasiado activa, me llené de alegría y aprecio por las mujeres que compilaron este maravilloso libro. Parecían estar llegando desde sus páginas con su amor, orientación y apoyo. Me hizo sentir tan amada, y pude comenzar mi día con una mente refrescante y clara. Gracias a Yogi Bhajan y a los autores de este libro. -
La Era de Acuario ha amanecido. Usando este libro, los estudiantes de Kundalini Yoga pueden aprender a aprovechar estas nuevas energías para transformarse y ayudar a cambiar el mundo. Los maestros pueden generar talleres de fin de semana para estudiantes y, con el tiempo, crear un plan de estudios completo para una experiencia profunda de las enseñanzas de las mujeres.
El contenido de I Am a Woman, Essential Kriyas incluye:
Despertar su vitalidad interna: Elementos esenciales para la práctica diaria
Sensibilidad: Conéctate a tu poder eterno
Resplandor: Caminando en belleza y viviendo en gracia
Sonido, mente y cuerpo: Usando la corriente de sonido para crear claridad y calibre
Audacia: Potencia tu vida
La mujer como su propia psicóloga I: Limpiar el yo
La mujer como su propia psicóloga II: Cultivando el Ser
Kit de crisis: Qué hacer cuando no queda nada por hacer
Sexualidad y creatividad: Encendiendo la chispa
Relaciones y comunicación: Redefiniendo las relaciones sexuales
Convertirse en madre: 9 meses, 40 días y todos los días
Transformaciones y transiciones: Respirando a través de todo
Curación y relajación: Volverse saludable, feliz y sagrado
La belleza comienza dentro: disciplina personal y la mujer elegante
Durante más de una década, he estado practicando Kundalini Yoga como lo enseñó Yogi. Recientemente me gradué en el papel de maestro y ahora enseño dos veces por semana. He querido este libro durante mucho tiempo y finalmente me pareció el momento adecuado para comprarlo. Está lleno de kriyas y meditaciones de Yogi Bhajan, pero creo que no necesito hacerlas todas. Cada página contiene conocimiento poderoso y que cambia la vida. Comencé a hacer una meditación particular en el libro, y después de solo cuatro días noté un gran cambio en mí mismo. Me resultó muy emocionante elegir una nueva kriya para una sadhana de 40 días y enseñar de este libro. -
El diseño de la portada presenta a un estudiante de mucho tiempo de Yogi Bhajan y una maestra de Kundalini Yoga Extraordinaria por derecho propio, Krishna Kaur.
ARTIST / AUTHOR BIOS

Yogi Bhajan was the trail-blazing visionary who introduced the world to the amazing, but hitherto secret, teachings of Kundalini Yoga and, for the very first time, revealed its incredible life-transforming potential.
---
OTHER PRODUCTS BY OR FEATURING YOGI BHAJAN:
PRODUCT DETAILS
File Size(s) & Update(s):
EPUB - 11.399MB - 10/27/19
MOBI - 14.777MB - 10/27/19

ePublication date: 05/26/2021
Catalog: e07451
Print-length: 0 pages
ISBN:
Publisher: KRI; Printed Edition: 2009
Yoga Technology Sales Ranking (e-products): 92
---
CUSTOMERS WHO VIEWED THIS ITEM ALSO BOUGHT: