| | | |
Self Experience (eBook)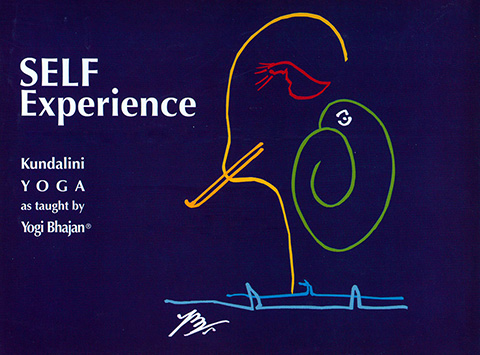 The Experience of Infinity and Bliss in our Own Finite Form
Printed version also available - $17.40
This is the e-version of Yogi Bhajan's popular book, Self Experience. It is about the experience of Infinity within our own finite form. Regular practice of Kundalini Yoga offers us the discipline through which our self can experience our Self. It is a most rewarding path, and one that will lead us onward to find the true bliss that is at the core of being human.
It is the Divine Circle of Life that the soul longs for, the experience of the Creation through its human life, and the human longs to merge again with Infinity. It is the Union of the self and the Self that we seek and that, paradoxically, can make us fully human.
Yoga Sets and Meditations:
ARTIST / AUTHOR BIOS

Yogi Bhajan was the trail-blazing visionary who introduced the world to the amazing, but hitherto secret, teachings of Kundalini Yoga and, for the very first time, revealed its incredible life-transforming potential.

Harijot Kaur Khalsa started Kundalini Yoga classes when living in Oregon. While attending the Eugene White Tantric Yoga course she met Yogi Bhajan and, in the course of their first conversation, he asked her to come back and work for him for three years. When the Tantric was over she flew down to Los Angeles with Yogi Bhajan and Satsimran.
OTHER PRODUCTS BY OR FEATURING YOGI BHAJAN:
PRODUCT DETAILS
File Size(s) & Update(s):
EPUB - 2.417MB - 06/15/18
MOBI - 3.669MB - 06/15/18

ePublication date: 06/15/2018
Catalog: e07102
Print-length: 58 pages
ISBN: 9780963999184
Publisher: KRI; Printed Edition: 2000
Yoga Technology Sales Ranking (e-products): 42
CUSTOMERS ALSO VIEWED: