SHOP eBOOKS | SHOP BOOKS| SHOP DVDs | SHOP CDs | SHOP YOGI TEA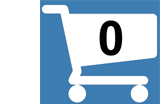 Transformation Volume 2 (eBook)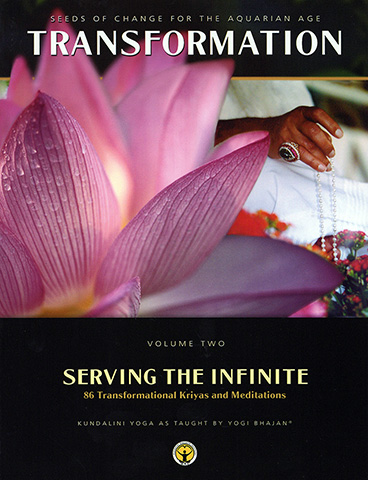 BUY NOW: ONLY $14.21
Retails for: $17.99 You save: $3.78 (21%)
Volume 2 - Serving the Infinite
Printed version also available - $23.90
Kundalini Yoga is all about personal transformation, and in Transformation Volume 2 Yogi Bhajan continues the process commenced in Volume 1. You will be taken on an amazing journey – during which you will be shown how to develop your intuition, how to gain insights into your relationships with others, and will finally be led to experience your destiny.
It introduces the concept of being of service, a gift which can free you from your ego and allow you to expand and merge, beyond the Self to those around you, and ultimately to the Infinite. The capacity to serve will expand along with your growing spiritual maturity. As a teacher and healer of the Aquarian Age, your service is to be looked upon as a gift, the fruit of your practice and the jewel of your personal inner transformation.
The 86 advanced kriyas and meditations, many of them drawn from teacher training courses and never previously made available in this way, are organized both to facilitate your personal practice and deepen your experience of the Infinite, as well as to assist teachers in developing their own classes and workshops.
Transformation, Volume 2 includes the following topics:
Preparing for the Aquarian Age
Trusting your intuition and insight
Experiencing the Naad
Opening the heart and restoring love
Communication: speaking and listening
Connecting and identifying with your own infinity
Projecting your destiny
Experiencing group consciousness
Overcoming crises
Heal the Self and heal the world
ARTIST / AUTHOR BIOS

Yogi Bhajan was the trail-blazing visionary who introduced the world to the amazing, but hitherto secret, teachings of Kundalini Yoga and, for the very first time, revealed its incredible life-transforming potential.
---
OTHER PRODUCTS BY OR FEATURING YOGI BHAJAN:
PRODUCT DETAILS
File Size(s) & Update(s):
EPUB - 9.825MB - 06/15/18
MOBI - 10.029MB - 06/15/18

ePublication date: 06/15/2018
Catalog: e07006
Print-length: 153 pages
ISBN: 9781934532393
Publisher: KRI; Printed Edition: 2010
Yoga Technology Sales Ranking (e-products): 46
---
CUSTOMERS WHO VIEWED THIS ITEM ALSO BOUGHT: