SHOP eBOOKS | SHOP BOOKS| SHOP DVDs | SHOP CDs | SHOP YOGI TEA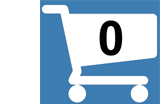 Kriya - Classic Kundalini Yoga Sets (eBook)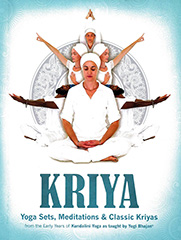 BUY NOW: ONLY $18.95
Retails for: $23.99 You save: $5.04 (21%)
Classic Kundalini Yoga Sets, Meditations & Kriyas
Printed version also available - $31.90
Kriya contains a special selection from that golden period of the late 1970's of the best of Yogi Bhajan's early kriyas and meditations. It was then that he first revealed the magic of Kundalini Yoga to the West. Students flocked from miles around to hear the revolutionary teachings of the Great Yogi, and to participate in these life-changing classes. Now you too can join them.
Challenging physical kriyas from the 1970s and 1980s
More than 100 Meditations, including Visualizations, Praanayams, Silent Meditations, and Meditations with Mantra
Kundalini Yoga has an oral tradition dating back thousands of years. The first students of Yogi Bhajan took notes, made drawings and passed them on to others – the first time that this sacred science had ever been recorded and distributed in this way. It had never in all history been done this way before.
Early pioneers Guru Rattana PhD with her best selling illustrated manuals, Transitions to a Heart Centered World, Relax & Renew and Sexuality & Spirituality, and Gurucharan Singh with his Sadhana Guidelines, led the way. These books were revelations, with so many new kriyas and meditations to practice. Many practiced them all, such was their thirst for this new knowledge.
This new publication fills in many of the gaps, with a whole bunch of new material, and other material formerly published in the Intermediate Manual. Some of the models used are children of some of the original student-teachers inspired by Yogi Bhajan. You will find enjoyment in this manual and find many of the challenging kriyas and over 100 meditations uplifting.
The Kundalini is known as the nerve of the soul. This is to be awakened. Your soul is to be awakened. When soul gets awakened, there remains nothing....If your soul is awakened, what else do you need? - Yogi Bhajan
ARTIST / AUTHOR BIOS

Yogi Bhajan was the trail-blazing visionary who introduced the world to the amazing, but hitherto secret, teachings of Kundalini Yoga and, for the very first time, revealed its incredible life-transforming potential.
---
OTHER PRODUCTS BY OR FEATURING YOGI BHAJAN:
PRODUCT DETAILS
File Size(s) & Update(s):
PDF - 162.695MB - 11/19/18

ePublication date: 06/15/2018
Catalog: e07024
Print-length: 350 pages
ISBN: 9781934532898
Publisher: KRI; Printed Edition: 2013
Yoga Technology Sales Ranking (e-products): 16
---
CUSTOMERS WHO VIEWED THIS ITEM ALSO BOUGHT: