SHOP eBOOKS | SHOP BOOKS| SHOP DVDs | SHOP CDs | SHOP YOGI TEA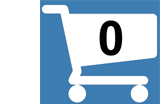 El Toque del Maestro (eBook)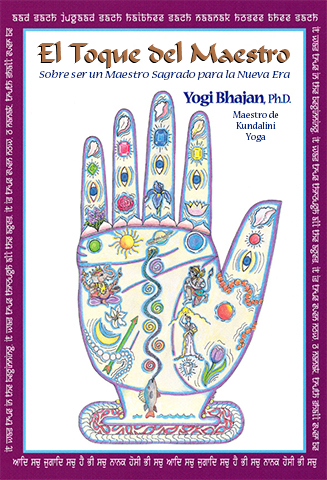 BUY NOW: ONLY $23.69
Retails for: $29.99 You save: $6.30 (21%)
Ser un Maestro Sagrado para la Nueva Era
E ste libro contiene las conferencias y meditaciones que Yogi Bhajan impartió durante sus cursos de ―El Toque del Maestro‖ en julio de 1996, en Española, Nuevo México, y en abril de 1997, en Asís. Italia. Los mismos se presentan aquí como un medio para toda la gente que busca abrir nuevas puertas en el camino espiritual para expandirse o retarse a si mismos. Yogi Bhajan expone en las conferencias de ―El To-que del Maestro‖ la importancia de la disciplina espiritual para enfrentar los retos de la vida. Sobre todo, establece el plan de lo que significa ser un legitimo maestro es-piritual para esta Nueva Era, la ―Era de Acuario‖.
Generalmente en Occidente no se tiene claro el concepto de lo que es un Maestro, tampoco la relación entre un Maestro y un discípulo . Este concepto esta limitado a lo que se ve en la televisión o en el cine, los cuales no transmiten fielmente esta antigua y sagrada relación que en muchas culturas es esencial para el crecimiento espiritual. En Occidente, el término ―Maestro se aplica vagamente para señalar a cualquier genio que se ha vuelto tan experto en alguna forma de arte, o habilidad, que nadie puede igualarlo; un maestro artesano, un maestro del ajedrez, un maestro de orquesta, etc.. Sin embargo, en las culturas orientales, existe una tradición espe-cifica sobre Maestros en el arte y en la ciencia de la conciencia, esto es, Maestros en el arte de la vida misma!
Tal Maestro no es un filósofo o predicador. Es un Maestro de maestros, un transmi-sor de la misma maestría que ha alcanzado. Un Maestro ha experimentado e integra-do dentro de su propia conciencia aquello que le da claridad, profundidad y percep-ción, de manera que sus enseñanzas pueden tener un profundo efecto.
La relación entre un Maestro y un discípulo es como la de un cincel y una piedra en manos de un maestro artesano. Al principio las chispas vuelan, pero esa fricción libe-ra el potencial para trabajar el arte contenido dentro de la piedra.
Cuando uno estudia con un Maestro, las dimensiones de la vida pueden cambiar dramáticamente a medida que el individuo se acelera hacia nuevos niveles de auto-conocimiento y desempeño. Esa transformación es la que los alumnos experimentan en los cursos de ―El Toque del Maestro‖.
A diferencia de otras tradiciones orientales, en el linaje de Kundalini Yoga, la Ca-dena Dorada o conexión con el Maestro, no se establece por la iniciación. Yogi Bha-jan ha explicado que los alumnos de Kundalini Yoga deben iniciarse a ellos mismos adhiriéndose a la disciplina y a la práctica de la tecnología. No obstante, como Maes-tro de Kundalini Yoga, él siempre ha permanecido disponible y accesible a los alum-nos, a fin de conducirlos a alcanzar el nivel de compromiso necesario para su creci-miento.
Aun cuando en estos cursos se dedicó mucho tiempo a estudiar los ejercicios de Kundalini Yoga, incluyendo las técnicas de respiración (pranayama) y mantras, el verdadero fondo de los mismos reside en las conferencias y meditaciones enseñadas personalmente por el Maestro de Kundalini Yoga, Yogi Bhajan. En estas conferencias de dos o tres horas diarias, habló acerca de la vida, acerca del yoga y acerca del enseñar, y lo hizo de una forma tan directa y profundamente penetrante que cada persona se sintió transformada. Sus palabras llevaban un regalo especial; tocaron la psique y el alma de cada uno, trayendo luz, percepción y elevación del espíritu.
La verdadera espiritualidad, el verdadero conocimiento, no es algo que pueda ser enseñado. Es una gracia que finalmente funde la conciencia del alumno con la del Maestro. Esa fue la gracia que se sintió.
ARTIST / AUTHOR BIOS

Yogi Bhajan was the trail-blazing visionary who introduced the world to the amazing, but hitherto secret, teachings of Kundalini Yoga and, for the very first time, revealed its incredible life-transforming potential.
---
OTHER PRODUCTS BY OR FEATURING YOGI BHAJAN:
PRODUCT DETAILS
File Size(s) & Update(s):
EPUB - 3.024MB - 10/27/19
MOBI - 3.979MB - 10/27/19

ePublication date: 05/25/2021
Catalog: e07411
Print-length: 0 pages
ISBN:
Publisher: KRI; Printed Edition: 0
Yoga Technology Sales Ranking (e-products): 182
---
CUSTOMERS WHO VIEWED THIS ITEM ALSO BOUGHT: