SHOP eBOOKS | SHOP BOOKS| SHOP DVDs | SHOP CDs | SHOP YOGI TEA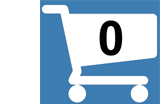 Senses of the Soul (eBook)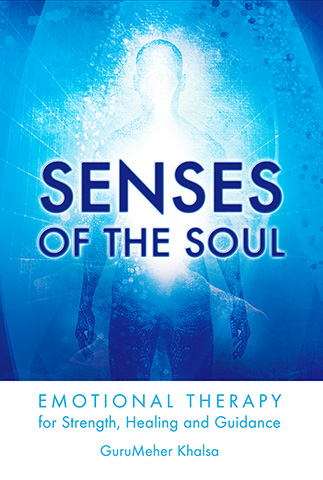 BUY NOW: ONLY $14.21
Retails for: $17.99 You save: $3.78 (21%)
Emotional Therapy for Strength, Healing and Guidance
Printed version also available - $23.90
Guru Meher's Senses of the Soul is an illustrated guide using Yogi Bhajan's Kundalini Yoga meditations and exercises, to help you succeed in surmounting even the most uphill of emotional struggles.
In this book you will discover how to:
allow your emotions to serve rather than control you
find instant solutions to your problems
resolve issues at their source so you can quit living with pain and past trauma
maintain personal power within relationships by trusting yourself
gain control over how you feel and discover strength in sensitivity
Emotions are the senses of your soul. Recognizing emotions as guides, and allowing them to thrive and help you transcend suffering, will lead to a peaceful, abundant life. This book provides a complete training in the benefits and use of your emotions. It contains both the information and the practical experiences you need to change and grow.
Many traditions and cultures have used these techniques since the dawn of human civilization, and the simple, effective body-mind techniques have passed "clinical trials" with millions of people. The exercises are more relevant today than ever – pressures are high, and high-tech medicine that may fix our bodies has certainly done little to soothe our souls.
An open mind and a willingness to confront your own experiences with greater self-awareness, and perhaps some kind patience for yourself, are all you need. Gather your own conclusions through your experience.
"Senses of the Soul is a new way to heal yourself on a deep level. GuruMeher Singh has included practical, proven, and effective techniques to help guide you to a higher state of positive well-being. I highly recommend it." —
"Senses of the Soul is for all those who would like to understand the role and function of their emotions and the ways of taking control over negative emotions on the road toward uninterrupted personal happiness." —
ARTIST / AUTHOR BIOS

GuruMeher means compassionate teacher. For over 30 years he has studied, practiced, and taught innovative and effective techniques bringing growth, change and happiness to thousands of people, through teaching Kundalini Yoga, life coaching and public speaking. He works both privately with individuals and also, through workshops, with the business and yogic communities.
PRODUCT DETAILS
File Size(s) & Update(s):
EPUB - 4.085MB - 06/15/18
MOBI - 7.490MB - 06/15/18

ePublication date: 06/15/2018
Catalog: e07081
Print-length: 368 pages
ISBN: 9781934532980
Publisher: KRI; Printed Edition: 2013
Yoga Technology Sales Ranking (e-products): 40
---
CUSTOMERS WHO VIEWED THIS ITEM ALSO BOUGHT: