GuruMeher Khalsa
Products and Biography
GuruMeher means compassionate teacher. For over 30 years he has studied, practiced, and taught innovative and effective techniques bringing growth, change and happiness to thousands of people, through teaching Kundalini Yoga, life coaching and public speaking. He works both privately with individuals and also, through workshops, with the business and yogic communities.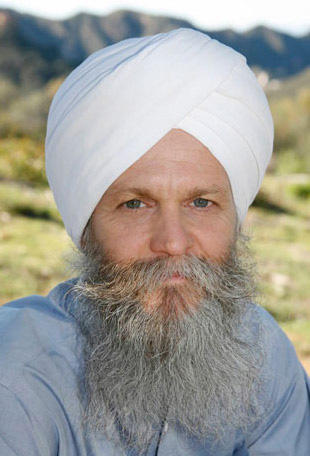 With public speaking, he introduces larger audiences to the benefits of mind-body-spirit training in a genuine and passionate way. He has taught and trained Kundalini Yoga teachers for over 25 years. He also offers tele-courses and webinars to help people transform pain into peace through Soul Answer University.
His book, Senses of the Soul, teaches an incredibly simple and natural way to access your self-healing, inner guidance, and personal power, and has been called "the next evolution of therapy."
He continues helping people transform their pain into peace in a variety of transformational trainings from large 9-month teacher certification courses, intimate 6-week group classes, private coaching, and written material.
A caring and compassionate individual, while in search of his personal fulfillment GuruMeher actually turned down a scholarship to study physics at Cornell University. Along the way, he spent 10 years in sales and marketing at a natural foods company and owned a construction company.
Originally a Southern boy, GuruMeher Khalsa now lives with his family in Los Angeles, and enjoys traveling by plane and the Web to reach out, meet and teach worldwide.
PRODUCTS BY OR FEATURING GURUMEHER KHALSA:
Below you will find our selection of products by GuruMeher Khalsa. Retail customers will also enjoy our FREE US Shipping.