SHOP eBOOKS | SHOP BOOKS| SHOP DVDs | SHOP CDs | SHOP YOGI TEA
Gura para Sadhana de Kundalini Yoga (eBook)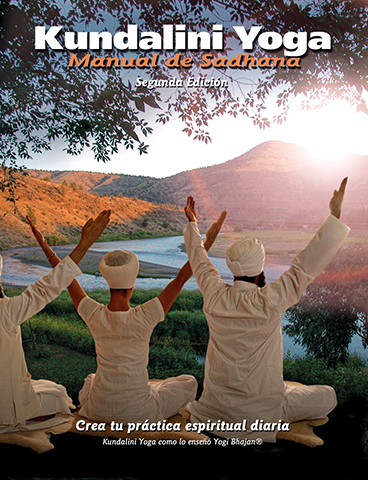 BUY NOW: ONLY $15.83
Retails for: $17.99 You save: $2.16 (12%)
Originariamente extraido desde un volumen del Kundalini Quarterly, Kundalini Yoga Sadhana Guidelines es una revisión del anterior Guidelines for a Succesful Sadhana, volúmenes 4 y 5, del KRI Journal of Science of Consciousness for Living in the Aquarian Age, publicado en 1974. Tanto el original como esta nueva edición fueron compilados por Gurucharan Singh Khalsa, Ph.D., Director del Instructorado del Kundalini Research Institute.
ARTIST / AUTHOR BIOS

Gurucharan Singh Khalsa is a psychotherapist, teacher and writer, and is a world recognized expert in the science and technology of Kundalini Yoga. He is a business consultant, therapist, MIT instructor and director of a large community of yoga practitioners. Today, he is a leading expert in Kundalini Yoga and meditation and his passion for teaching this ancient form of yoga insures that, through his work, he is able to continue assisting people in great numbers.
---
OTHER PRODUCTS BY OR FEATURING GURUCHARAN SINGH:
PRODUCT DETAILS
File Size(s) & Update(s):
EPUB - 12.601MB - 10/27/19
MOBI - 16.071MB - 10/27/19

ePublication date: 05/26/2021
Catalog: e07422
Print-length: 0 pages
ISBN:
Publisher: KRI; Printed Edition: 0
Yoga Technology Sales Ranking (e-products): 95
---
CUSTOMERS WHO VIEWED THIS ITEM ALSO BOUGHT: