| | | |
Man to Man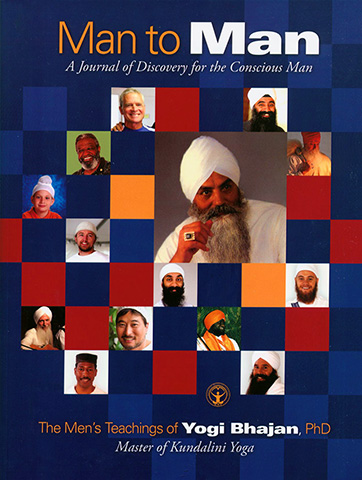 How to Succeed, Communicate and Make Love - How to Master being a Man!
Also available as an eBook - $25.49
Man to Man is unique. No one has ever talked to men - about men - like this before! These no-holds-barred lectures tell a man how to master being a man. Everything you've always wanted to know is here: how to succeed as a man, how to communicate as a man, how to make love to the woman in your life, the relationship between sex and spirituality, potency and projection, consciousness and creativity . . . plus special foods, diets and exercises especially for men.
Topics include:
Living in rhythm: the lifestyle & diet of a real man
The secrets to sexual satisfaction
Becoming evergreen: exercises for vitality & potency
16 aspects of success
The sun and the moon: marriage and the art of relay
Phobias and blocks: how to overcome them
Women will test you with three things: Are you noble? Are you courageous? Are you a man of your word? You can never escape this test. -
ARTIST / AUTHOR BIOS

Yogi Bhajan was the trail-blazing visionary who introduced the world to the amazing, but hitherto secret, teachings of Kundalini Yoga and, for the very first time, revealed its incredible life-transforming potential.
OTHER PRODUCTS BY OR FEATURING YOGI BHAJAN:
PRODUCT DETAILS
Book softcover 364 pages
ISBN: 9781934532058
Publisher: KRI, Edition: 2008
Catalog: P07004
Product Dimensions: 11 x 8.5 x 1 inches (27.9 x 21.6 x 2.5 cm)
Shipping Weight: 2.35 lbs (1.07 kg) - Shipping Options
Yoga Technology Sales Ranking (all products): 101
CUSTOMERS ALSO VIEWED: