SHOP eBOOKS | SHOP BOOKS| SHOP DVDs | SHOP CDs | SHOP YOGI TEA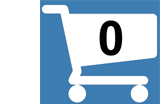 Mantra Girl DVD Gift Set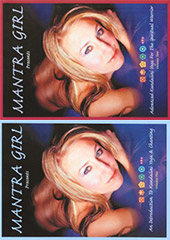 HALF OFF! - ONLY $16.95
Retails for: $33.90 You save: $16.95 (50%)
Two Great Programs! - One Sensational Price!
To celebrate the re-launch of Mantra Girl DVDs here on Yoga Technology, we are making this sensational offer to our customers. We give you a chance to own this unique DVD Set at a very special and unrepeatable price. Filmed against a beautiful ocean backdrop at Malibu Beach, CA, these two exceptional Kundalini Yoga DVDs normally retail for a combined price of $39.90. However, now you can now buy both DVDs for a special price of $19.95 – total savings of almost $20.00!
Introduction to Kundalini Yoga and Chanting is a fairly relaxed program aimed at the beginner/intermediate level but suitable for anyone who wants to improve their fitness and technique. Designed to balance your chakras, and cultivate prosperity, this DVD also includes wonderful and effective exercises to clean your energy field of any negativity it may have picked up during your day. This comprehensive class helps you strengthen your body, increase flexibility, relax and cultivate a clearer, more focused mind.
Advanced Kundalini Yoga for the Spiritual Warrior is a fast-paced energizing class, which will help you improve circulation and elimination, while building the flexibility, strength and endurance necessary to be a true spiritual warrior. Mantra Girl first leads you through Kundalini Yoga exercises and chanting meditations to connect to your creative consciousness and for self-healing. Get ready to sweat, and to be transformed.
Both DVDs use Adam Smalley's wonderful musical arrangements from Mantra Girl's debut album Truth.
ARTIST / AUTHOR BIOS

Erin Kamler (Mantra Girl) is one of the premiere mantra recording artists and teachers in the yoga community today. An IKYTA certified Kundalini Yoga instructor in the tradition of Yogi Bhajan, Erin is committed to bringing the art and science of mantra to a mainstream audience, and in so doing making this ancient practice more accessible to everyone.
---
OTHER PRODUCTS BY OR FEATURING ERIN KAMLER - MANTRA GIRL:
PRODUCT DETAILS
DVD - set of 2 running time = 120:00
UPC:
Director: Adam M. Smalley
Manufacturer: Mantra Girl Lifestyles. Released: 2013
Catalog: DV16011
Product Dimensions: 7.5 x 5.4 x 1.2 inches (19.0 x 13.7 x 3.0 cm)
Shipping Weight: 0.50 lbs (0.23 kg) Shipping Options
Yoga Technology Sales Ranking (all products): 103
---
CUSTOMERS WHO VIEWED THIS ITEM ALSO BOUGHT: