SHOP eBOOKS | SHOP BOOKS| SHOP DVDs | SHOP CDs | SHOP YOGI TEA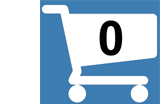 Alchemy of Love Relationships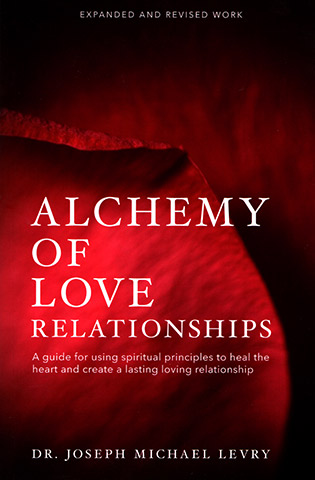 BUY NOW: ONLY $21.90
Retails for: $29.95 You save: $8.05 (27%)
Heal your heart, and create a lasting and loving relationship!
Who in their arduous search for a loving and meaningful relationship has not pleaded "Just tell me what to do and I'll do it!" In Alchemy of Love Relationships Dr. Joseph Michael Levry provides the answer to all your prayers! This expanded and revised second edition includes new chapter on Shakti Naam Yoga and never-before released meditations and exercises.
The spiritual principles revealed in this book take the guesswork out of the search, and will be of the greatest practical utility to every man or woman desiring to build, nurture and maintain a healthy love relationship.
Potential love partners should take the time to see which way the powerful forces of nature are moving. These forces play an essential role in determining timing of entering a relationship or marriage, and what to do once in it.
Dr. Levry explains how by following the laws of Kabbalah, and practicing the prescribed Kundalini yoga meditations, you can easily and joyfully move from victim to victory in your quest for love.
ARTIST / AUTHOR BIOS

Dr. Joseph Michael Levry has spent over 30 years studying, researching and teaching the sacred sciences of Kundalini Yoga and Kabbalah. He is the founder of Shakti Naam Yoga and is a prolific writer and recording artist, having published a substantial number of books and mantra CDs.
---
OTHER PRODUCTS BY OR FEATURING DR JOSEPH MICHAEL LEVRY:
PRODUCT DETAILS
Book softcover 242 pages
ISBN: 9781885562272
Publisher: Rootlight, Inc., Edition: 2014
Catalog: P03002
Product Dimensions: 8.5 x 5.5 x 0.5 inches (21.6 x 14.0 x 1.3 cm)
Shipping Weight: 0.85 lbs (0.39 kg) Shipping Options
Yoga Technology Sales Ranking (all products): 101
---
CUSTOMERS WHO VIEWED THIS ITEM ALSO BOUGHT: