Yogi Bhajan broke the ancient tradition of secrecy to introduce the ancient and powerful technology of Kundalini yoga to the West. Traditionally these sacred teachings were passed from teacher to student in a very selective and elitist fashion and had never been taught anywhere publicly.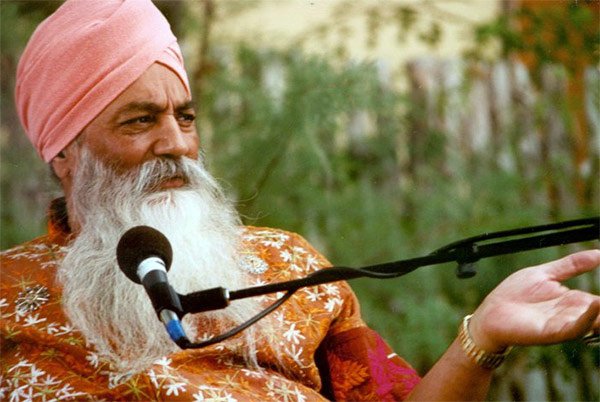 Yogi Bhajan defied that tradition because he saw that thousands of young people were dying using drugs in search of higher consciousness. He offered an alternative to the drug culture. He knew Kundalini Yoga would give seekers a real experience of God within, and help heal their mental and emotional problems -- as well as the physical bodies that had been damaged by the use of drugs.
Yogi Bhajan devoted his life to the democratization of spirituality, teaching whoever is ready to listen and willing to practice. He taught the "Happy, Healthy, Holy way of life" for householders, the common man and woman who have families, earn a living and have relationships. The lifestyle includes a vegetarian diet and early morning practice of Kundalini Yoga and meditation. By developing a more positive, loving, and enlightened awareness, this ancient form of yoga can transform one's life for the better, while also improving overall health.
Today you can purchase from Yoga Technology a wide selection of Kundalini Yoga books and DVDs containing the teachings of Yogi Bhajan. This revered yogi had an enormous impact on so many individuals and groups around the world. Browse this site to learn more about our vast range of Kundalini Yoga books, DVDs, and CDs.