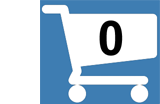 Gurucharan Singh Khalsa - Kundalini Yoga Expert
Products and Biography
Guru Charan Singh is a psychotherapist, teacher and writer, business consultant, MIT instructor and the director of a large community of yoga practitioners. Today, he is a world-recognized expert in the science and technology of the Kundalini Yoga and meditation of Yogi Bhajan, and his passion for teaching this ancient form of yoga insures that, through his work, he is able to continue assisting people in great numbers.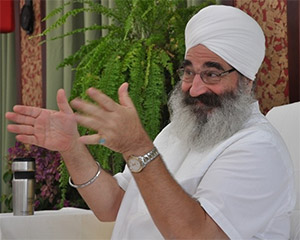 In his role as a respected teacher and expert in Kundalini Yoga has also, during his time at KRI, published a number of Kundalini Yoga books. His most popular titles include: The Mind, also co-authored by Yogi Bhajan; Sadhana Guidelines for Kundalini Yoga, to help students to create an effective daily spiritual practice; Breathwalk, for revitalizing the body, mind, and spirit; The 21 Stages of Meditation, to enable you to recognize your strengths as a meditator, clarifies the actual process, and outlines the steps you need to take to continue your learning process.
Dr. Khalsa is an acknowledged expert in the mind and in the applied psychology of meditation and peak performance. His consultancy services are retained by top companies such as Arthur Andersen and Mercer. His professional focus is on executive coaching, conflict resolution, stress management, creativity and interfacing high information technology systems with optimal human performance.
He has managed to bridge two different perspectives: The hard sciences, which he learned in mathematics and chemistry at Harvey Mudd College and graduate mathematics studies at Claremont Graduate School; and the human sciences, which he studied at Boston University for a master's in counseling. He subsequently went on to complete a doctorate in psychology.
Among other achievements, Gurucharan Singh Khalsa has undertaken fascinating original research on the cognitive and physiological impact of meditation, authored many texts on yoga, designed social programs, and trained counselors. He is a former director of training for the Kundalini Research Institute (KRI).
PRODUCTS BY OR FEATURING GURUCHARAN SINGH:
Below you will find our selection of products by Gurucharan Singh, competitively priced, and with FREE Shipping to US Customers.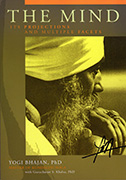 The Mind
$24.95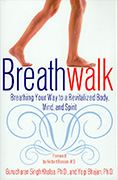 Breathwalk
$13.95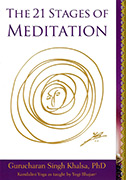 The 21 Stages of Meditation
$34.95