SHOP eBOOKS | SHOP BOOKS| SHOP DVDs | SHOP CDs | SHOP YOGI TEA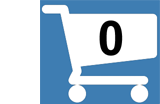 I Am a Woman - Yoga Manual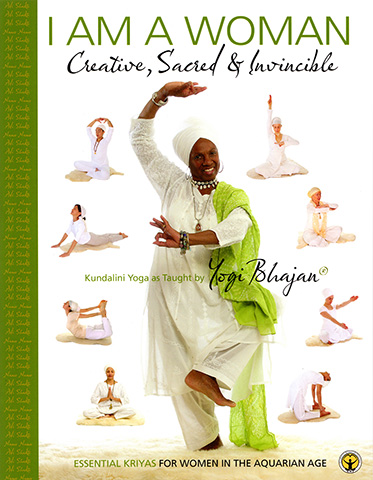 BUY NOW: ONLY $20.97
Retails for: $29.95 You save: $8.98 (30%)
Creative, Sacred and Invincible
Also available as an eBook - $14.21
I Am a Woman, Essential Kriyas for Women in the Aquarian Age, is an extraordinary Kundalini Yoga manual and a must have for every woman seeking enlightenment. A companion book to I Am a Woman, Selected Lectures from the Women's Teachings of Yogi Bhajan. Clearly organized by topic, it enables you, the reader, to easily focus your practice on a particular problem – for example, on clearing old patterns. Alternatively, you can simply open it up at random and try something new. Each chapter includes a vigorous kriya or two, several meditations, and a mantra (sound current) practice to connect with your inner wisdom.
Each set or kriya is accompanied by beautiful photographic illustrations, and includes detailed explanations of the different postures and also of the specific mudras (or hand positions) employed. The purpose of each posture and breath is clearly explained, enabling you to observe its effects. Each chapter begins with beautiful words of wisdom and support.
Following my regular morning kriya to calm my overly active mind, I found myself filled with joy and appreciation for the women who compiled this wonderful book. They seemed to be reaching out from its pages with their love, guidance and support. It made me feel so loved, and I was able to start my day with a refreshingly clear mind. Thank you to Yogi Bhajan and to the authors of this book. -
The Aquarian Age has dawned. Using this book, Kundalini Yoga students can learn how to take advantage of these new energies to transform themselves and help change the world. Teachers can generate weekend workshops for students and, over time, create an entire curriculum for an in-depth experience of the women's teachings.
Contents of I Am a Woman, Essential Kriyas include:
Awakening Your Inner Vitality: Essentials for daily practice
Sensitivity: Connect to your eternal power
Radiance: Walking in beauty and living in grace
Sound, Mind & Body: Using the sound current to create clarity and caliber
Fearlessness: Empower your life
Woman as her Own Psychologist I: Clearing the Self
Woman as her Own Psychologist II: Cultivating the Self
Crisis Kit: What to do when there's nothing left to do
Sexuality and Creativity: Igniting the spark
Relationships and Communication: Redefining intercourse
Becoming a Mother: 9 months, 40 days and everyday
Transformations & Transitions: Breathing through everything
Healing & Relaxation: Becoming healthy, happy and holy
Beauty Begins Within: Personal discipline and the graceful woman
For over a decade now, I have been practicing Kundalini Yoga as taught by Yogi. I recently graduated into the role of a teacher and am now teaching twice a week. I have wanted this book for a very long time and finally it seemed to be the right time for me to buy it. It is so filled with kriyas and meditations from Yogi Bhajan, but I find I don't need to do all of them. Every page contains powerful and life-changing knowledge. I started doing one particular meditation in the book, and after only four days I noticed a huge shift in myself. I found it very exciting to choose a new kriya for a 40 day sadhana and to teach from this book. -
Cover design features long time student of Yogi Bhajan and a Kundalini Yoga Teacher Extraordinaire in her own right, Krishna Kaur.
ARTIST / AUTHOR BIOS

Yogi Bhajan was the trail-blazing visionary who introduced the world to the amazing, but hitherto secret, teachings of Kundalini Yoga and, for the very first time, revealed its incredible life-transforming potential.
PRODUCT DETAILS
Book softcover 204 pages
ISBN: 9781934532164
Publisher: KRI, Edition: 2009
Catalog: P07051
Product Dimensions: 11 x 8.5 x 0.6 inches (27.9 x 21.6 x 1.5 cm)
Shipping Weight: 1.45 lbs (0.66 kg) Shipping Options
Yoga Technology Sales Ranking (all products): 25
---
CUSTOMERS WHO VIEWED THIS ITEM ALSO BOUGHT: