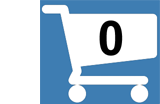 Self Experience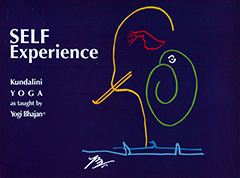 TODAY: ONLY $16.46
Retails for: $21.95 You save: $5.49
Ships FREE to US Customers
Normally ships from our warehouse in 1-2 working days
MORE BOOKS | MORE DVDs | MORE CDs | YOGI TEA
The Experience of Infinity in our Own Finite Form
Self Experience by Yogi Bhajan is the experience of Infinity in our own finite form. Kundalini Yoga offers us the discipline through which our self can experience our Self. It is a path that will lead us onward to find that bliss that is at the core of being human.
It is the Divine Circle of Life that the soul longs for, the experience of the Creation through its human life, and the human longs to merge again with Infinity. It is the Union of the self and the Self that we seek and that,paradoxically, can make us fully human.
YOGA SETS
Adjustment of the Blood
Adjust the Heat of the Body
Awaken the Diaphragm
Conscious Re-Birthing
Adjust Your Rib Cage and Lower Spine
Creating Internal Balance
Detoxification
Firing up the Metabolism
Overcoming Tiredness
Recharge Yourself
Overcoming Weakness
Preparing Yourself Physically, Mentally & Spiritually
Recuperate the Inner Organs
Release Stored Pain
Take Charge of the Energy of Life
The Sun Wheel Meditation
Heal Your Troubles
Work on the Hypothalmus
You and Your Body
Work on the Psyche through the Spine
MEDITATIONS
Ardas Bhaee
Breath of Ten
Chakkar Chalunee Kriya
Cleanse the Bloodstream
Conquer Pain
Experiencing the Psyche
Fight Brain Fatigue
Healing Energy of Earth and Ether
Healing the Physical, Mental and Spiritual Bodies
Regulate the Systems of the Body
Relief from Stress
Relieve the Suffering caused by Duality
See the Unseen
Subagh Kriya
Strengthen Intuitive Projection
PRODUCT DETAILS
Manual (wire/spiral binding) 58 pages
ISBN: 9780963999184
Publisher: KRI Publications, Edition: 2000
Catalog: P07102
Product Dimensions: 11 x 8.5 x 0.4 inches (27.9 x 21.6 x 1.0 cm)
Shipping Weight: 0.5 lbs (0.23 kg) Shipping Options
Yoga Technology Sales Ranking (all products): 52
---
CUSTOMERS VIEWING THIS PAGE MAY ALSO BE INTERESTED IN:
---
ARTIST / AUTHOR BIOS

Yogi Bhajan was the trail-blazing visionary who introduced the world to the amazing, but hitherto secret, teachings of Kundalini Yoga and, for the very first time, revealed its incredible life-transforming potential.
---
OTHER PRODUCTS BY OR FEATURING YOGI BHAJAN:
---