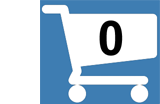 Transiciones Hacia Un Mundo Centrado En El Corazon
BUY NOW FOR $19.95
Retails for: $25.00 You save: $5.05
Ships FREE to US Customers
Normally ships from our warehouse in 1-2 working days
MORE BOOKS | MORE DVDs | MORE CDs | YOGI TEA
Abra su corazón al amor incondicional
Transiciones hacia un mundo centrado en el Corazón por Guru Rattana Ph.D. contiene la colección más completa de series y meditaciones de Kundalini Yoga traidas a occidente por Yogui Bhajan. Ofrece técnicas potentes y eficaces para abrir su corazón al amor incondicional.
Yogui Bhajan introdujo un concepto revolucionario a la práctica espiritual occidental. En vez de evitar los chakras inferiores, enseñó que para abrir el chakra del corazón y permenecer en este estado, de hecho necesitamos cultivar una sólida base en estos chakras inferiores.
Más de 200 páginas llenas de información.
Más de 100 series de yoga y meditaciones.
Abra su chakra del corazón.
Refuerze su chakra umbilical.
Mejore el funcionamiento de su sistema inmunológico.
Atraiga abundancia, oportunidad y prosperidad.
Obtenga paz interior y dicha.
Formato grande y claro - con bellas ilustraciones.
PRODUCT DETAILS
Manual (comb binding) 202 pages
ISBN: 9781888029086
Publisher: Yoga Technology Press, Edition: 2006
Catalog: P01201
Product Dimensions: 11 x 8.5 x 0.5 inches (27.9 x 21.6 x 1.3 cm)
Shipping Weight: 1.25 lbs (0.57 kg) Shipping Options
Yoga Technology Sales Ranking (all products): 126
---
CUSTOMERS VIEWING THIS PAGE MAY ALSO BE INTERESTED IN:
---
ARTIST / AUTHOR BIOS

Guru Rattana, Ph.D., author, teacher and teacher of teachers, has been a student of Yogi Bhajan and teacher of his Kundalini Yoga and Meditation for almost 40 years. She literally lives and loves Kundalini Yoga, and has devoted a large part of her life to teaching and writing books about this amazing technology.
---
OTHER PRODUCTS BY OR FEATURING GURU RATTANA PHD:
---