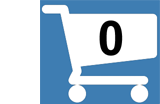 Introduction To Kundalini Yoga 2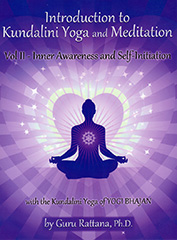 BUY NOW FOR $26.95
Retails for: $29.95 You save: $3.00
Ships FREE to US Customers
Normally ships from our warehouse in 1-2 working days
MORE BOOKS | MORE DVDs | MORE CDs | YOGI TEA
Inner Awareness and Self-Initiation
Introduction to Kundalini Yoga and Meditation contains, in its two volumes, everything you need to know to begin your voyage of self-discovery into the magic of Kundalini Yoga.
This second volume - Inner Awareness and Self-Initiation - helps you embrace and enhance your personal journey. Its enlightening exploration of the Ten Bodies and Chakras systems offers a lucid understanding of the physical, mental, emotional, and subtle energic aspects of the awakening process, and shows you how to evolve from ego to soul consciousness.
"Using this book helps elevate my teaching and practice of Kundalini Yoga to new heights. My students love the clarity of its explanations and the accessibility of its teachings." -
There are discussions on:
the dynamics of daily sadhana
the phases of spiritual awakening
mantras, meditation, and finding your Guru Mantra
activation and refinement of your inner sensory system
how to be your own therapist in dealing with your human issues
PRODUCT DETAILS
Manual (comb binding) 171 pages
ISBN: 9781888029154
Publisher: Yoga Technology Press, Edition: 2015
Catalog: P01022
Product Dimensions: 11 x 8.5 x 0.4 inches (27.9 x 21.6 x 1.0 cm)
Shipping Weight: 1.0 lbs (0.45 kg) Shipping Options
Yoga Technology Sales Ranking (all products): 25
---
CUSTOMERS VIEWING THIS PAGE MAY ALSO BE INTERESTED IN:
---
ARTIST / AUTHOR BIOS

Guru Rattana, Ph.D., author, teacher and teacher of teachers, has been a student of Yogi Bhajan and teacher of his Kundalini Yoga and Meditation for almost 40 years. She literally lives and loves Kundalini Yoga, and has devoted a large part of her life to teaching and writing books about this amazing technology.
---
OTHER PRODUCTS BY OR FEATURING GURU RATTANA PHD:
---