SHOP eBOOKS | SHOP BOOKS| SHOP DVDs | SHOP CDs | SHOP YOGI TEA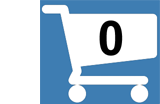 The Power of Neutral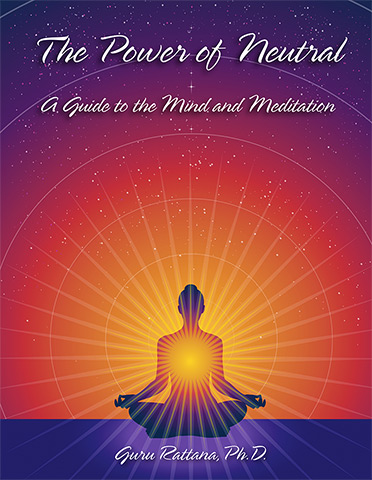 BUY NOW: ONLY $24.47
Retails for: $34.95 You save: $10.48 (30%)
A Guide to the Mind and Meditation
Also available as an eBook - $15.79
The Power of Neutral by Guru Rattana, PhD., will become your essential guide to deepening your knowledge and understanding of the art of meditation, and its key role in spiritual transformation.
Easily accessible for beginners
Illuminating for those who want more
Profound and penetrating for seasoned practitioners
Within its pages, and based upon a lifetime of study and practice of Kundalini Yoga and Meditation, Guru Rattana explains how the mind works, offers practical ways to direct your meditation practice, and gives you the keys to open the door to your inner journey.
Neutral Is Our Power Base
In our usual asleep state, awareness is very limited and often monopolized by random thoughts or spaced out. There is a vast reality within that of which we are unaware — our soul, the Infinite, inner peace, universal wisdom, and Divine Love.
As multi-dimensional beings, living in a multi-dimensional world and universe, we need more than our dualistic mind to experience and compute what is going on. We need our neutral mind, which has access to subtle information from our Soul and the Infinite, and gives us ability to see and perceive reality the way it is, not the way we would like it to be.
Our neutral mind is our base. It is our observer station. But rather than being a passive instrument, it is an active witness to our thoughts, emotions, and reactions. Its job is to keep our faculties of consciousness and awareness active and our inner space receptive and expansive. As we learn to access and pay attention to the neutral channel, our mental, emotional, and physical states begin to shift and harmonize.
In our neutral channel, we experience a dependable, stable place inside ourselves, where we can relax, let go, and trust.
When we have access to the neutral channel, the dual mind can finally be relieved of the stress caused by thinking it has to figure everything out. In the neutral channel we can listen to the wise counsel of our intuition and hear our soul's voice direct our decisions.
The neutral mind is our access route to higher love, peace, harmony, and oneness, all of which are not available in the dualistic mind. From the lighthouse of our neutral mind, we look at life differently.
We discover that our identity and our reality extend beyond our current personalities into a non-physical presence and being.
As we let go of mental ideas of who we are and how life should be, we begin to experience peace, satisfaction, and fulfillment.
The Power of Neutral will show you how to train yourself during meditation to simply return to, and then maintain, your attention to your sacred neutral space.
ARTIST / AUTHOR BIOS

Guru Rattana, Ph.D., author, teacher and teacher of teachers, has been a student and teacher of Kundalini Yoga and Meditation for over 40 years. She literally lives and loves Kundalini Yoga, and has devoted a large part of her life to teaching and writing books about this amazing technology.
---
OTHER PRODUCTS BY OR FEATURING GURU RATTANA PHD:
PRODUCT DETAILS
Manual (comb binding) 279 pages
ISBN: 9781888029116
Publisher: Yoga Technology Press, Edition: 2013
Catalog: P01104
Product Dimensions: 11 x 8.5 x 1 inches (27.9 x 21.6 x 2.5 cm)
Shipping Weight: 1.6 lbs (0.73 kg) Shipping Options
Yoga Technology Sales Ranking (all products): 17
---
CUSTOMERS WHO VIEWED THIS ITEM ALSO BOUGHT: