| | | |
Kundalini Yoga para la intuición y el destino (eBook)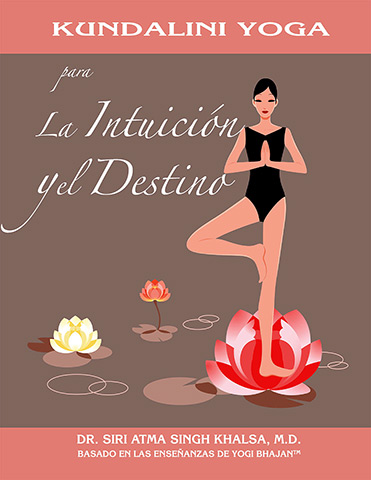 Con intuición puedes ver cómo será tu dia. Puedes sentir cómo se irá desplegando tu destino. El Dr. Siri Atma Singh reveal cómo ser fiel a ti mismo te bendice con intuitión. Comparte la sabiduría de Yogi Bhajan, Maestro de Kundalini Yoga, además del conocimiento que ha adquirido en el camino espiritual.
Descubre la naturaleza de ser autosensorial, la capacidad de conocer lo desconocido, el papel del azar y el destino, la rendición y las experiencias misticas. Kundalini Yoga para la intuición y el Destino contiene kriyas que desarrollan tu sistema autosensorial, despiertan tu intuición y te permiten alcanzar tu destino.
ARTIST / AUTHOR BIOS

Siri Atma Singh Khalsa, MD is an engaging speaker in the field of yoga, healing and medicine. A KRI Kundalini Yoga Teacher Trainer, he teaches at Yoga Centers, Solstices and Teacher Training programs worldwide with his wife Nam Kaur.
OTHER PRODUCTS BY OR FEATURING SIRI ATMA S KHALSA MD:
PRODUCT DETAILS
File Size(s) & Update(s):
EPUB - 5.103MB - 05/16/19
MOBI - 12.662MB - 05/16/19
PDF - 5.591MB - 05/16/19

ePublication date: 5/16/2019
Catalog: e05322
Print-length: 102 pages
ISBN:
Publisher: Yogic Reality; Printed Edition: 2018
Yoga Technology Sales Ranking (e-products): 45
CUSTOMERS ALSO VIEWED: