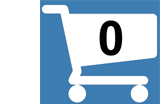 Nam Kaur - Divine Relationships
Products and Biography
Nam Kaur has been a student of Kundalini Yoga since 1973. She is the author of the new Kundalini Yoga book for couples – Divine Relationships: Two Bodies, One Soul – published in 2013. Happily married to Dr. Siri Atma Singh, she enjoys living in Santa Barbara, California.
She is well versed in the Teachings of Yogi Bhajan, as she worked closely with him for 15 years while serving as Executive Director of the International Kundalini Yoga Teachers Association (IKYTA), and CEO of the Kundalini Research Institute (KRI). In this capacity Nam Kaur worked to develop an international standard for Kundalini Yoga Teacher Training, and created a network for Kundalini Yoga teachers worldwide.
Organizing the teachings for publication has been her focus ever since producing The Aquarian Teacher International Level 1 Teacher Training Textbook. In 2009 Nam self-published her husband's best-selling book, Waves of Healing: Listening to the Voice of Your Soul, and then coordinated the Spanish translation, Ondas de Sanación.
A Professional KRI Certified Teacher Trainer, Nam Kaur has enjoyed teaching Kundalini Yoga for over 3 decades. In the nineties she taught full time to corporate clients and in her home studio in Los Angeles. In recent years she and Dr. Siri Atma have enjoying teaching at Yoga Festivals and Teacher Training programs in the U.S, Chile, France, China, Taiwan, and Iceland.
PRODUCTS BY OR FEATURING NAM KAUR:
Below you will find our selection of products by Nam Kaur. Enjoy our low prices and FREE US Shipping.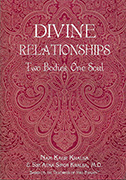 Divine Relationships
$23.95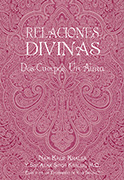 Relaciones divinas ebook
$19.19