SHOP eBOOKS | SHOP BOOKS| SHOP DVDs | SHOP CDs | SHOP YOGI TEA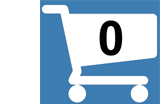 Waves of Healing (eBook)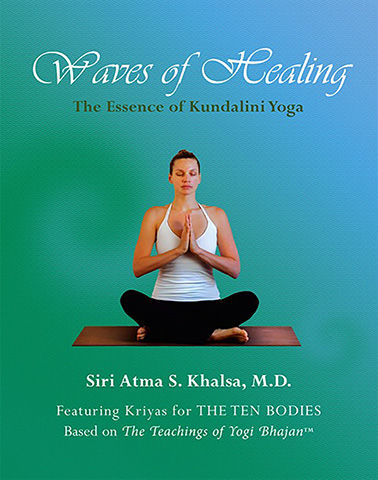 BUY NOW: ONLY $18.95
Retails for: $23.99 You save: $5.04 (21%)
The Essence of Kundalini Yoga
Printed version also available - $35.90
Siri Atma Singh's book, Waves of Healing, is filled with the ancient yogic wisdom of Yogi Bhajan. In it you will learn how important it is to be true to yourself and how to listen to the voice of your soul. Developing this ability will certainly play a crucial role in your future level of health and healing. You may think you have only have one body to care for, but in fact you have ten. Discover previously unpublished Kundalini Yoga kriyas for each of these Ten Bodies with accompanying meditations.
Dr. Khalsa shares this wisdom which he learned originally from Yogi Bhajan, as well as his personal insights on yoga, healing and medicine, based on his many years of practical experience. These teachings are designed to elevate the human spirit and guide you in finding your true self.
In Waves of Healing you will discover how to balance your ten bodies - your soul, negative, positive and neutral minds, the physical body, the arcline, aura, pranic, subtle and radiant bodies - so you can clearly tune into the voice of your soul.
Waves of Healing - Soft Cover, full color pictures and print, 239 pages.
There is a wisdom that is the harmony of your being. It resounds the music of your spirit and it spreads like waves to everyone in your vicinity. –
ARTIST / AUTHOR BIOS

Siri Atma Singh Khalsa, MD is an engaging speaker in the field of yoga, healing and medicine. A KRI Kundalini Yoga Teacher Trainer, he teaches at Yoga Centers, Solstices and Teacher Training programs worldwide with his wife Nam Kaur.
---
OTHER PRODUCTS BY OR FEATURING SIRI ATMA S KHALSA MD:
PRODUCT DETAILS
File Size(s) & Update(s):
EPUB - 8.454MB - 08/08/18
MOBI - 12.418MB - 08/08/18
PDF - 18.600MB - 08/08/18

ePublication date: 08/08/2018
Catalog: e05301
Print-length: 239 pages
ISBN: 9780615295558
Publisher: Yogic Reality; Printed Edition: 2014
Yoga Technology Sales Ranking (e-products): 11
---
CUSTOMERS WHO VIEWED THIS ITEM ALSO BOUGHT: