SHOP eBOOKS | SHOP BOOKS| SHOP DVDs | SHOP CDs | SHOP YOGI TEA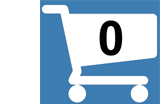 La Luna que te Sacude (eBook)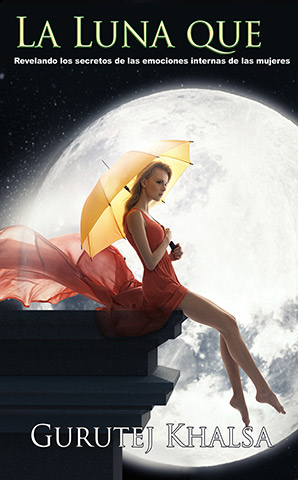 BUY NOW: ONLY $8.68
Retails for: $10.99 You save: $2.31 (21%)
Revelando los Secretos de las Emociones Internas de la Mujer
¿Has notado que algunos días tú te sientes fuerte y poderosa y que puedes tomar universo entero y otros días que deseas encontrar un baño para ocultarte y llorar? ¿Por qué te pasa eso? Este libro te dará muchas herramientas, técnicas y consejos para darte equilibrio y así de esta manera poder acceder a los dones de cada Centro Lunar en tu vida. Esto no es un escudo para esconderse, sino la información para hacerte más consciente, informada y completa con herramientas de apoyo que te harán más potente, viva y radiante como una mujer.
Las mujeres se rigen por la luna. Así como la luna, las mujeres también son un misterio. Contamos con un lado oscuro invisible y otro que está totalmente iluminado. Cambiamos de ciclos cada 2,5 días. Tenemos mareas como el océano, y a menudo llamamos nuestro ciclo menstrual, nuestro ciclo lunar. Los Centros Lunares son un sistema diferente a nuestro ciclo lunar. Están conectado a los 11 centros en el cuerpo de una mujer. Ellos nos muestran distintos puntos de nuestro cuerpo que corresponden a ciertos sentimientos y estados de ánimo que puedes experimentar durante el ciclo lunar de 28 días.
El ciclo de la luna juega con estos puntos de tu cuerpo. Lo que me gustaría darte en este libro es una manera comprobada y simple para tomar tu poder y conservarlo. Estos 11 puntos nos dan el conocimiento interno de los secretos del estado emocional interior de las mujeres y como trabajar de manera efectiva con cada uno de estos estados. Esto revelará el lugar donde se encuentran los Centros Lunares en el cuerpo de una mujer y lo que significa la ubicación de cada uno ellos. Este libro no solo trata del saber qué y dónde están los Centros Lunares en tu cuerpo, es más acerca de revelar cómo puedes utilizar tus ciclos como ventaja. Este libro te dará una vista previa de algunas herramientas y consejos que puedes utilizar para ayudar a equilibrar estos Centros y activarlos.
Con La Luna Que Te Sacude, puedes utilizar un gráfico del cuerpo y comprobar todos los días para ver dónde tú crees que estas en este ciclo. También recibirás información detallada de lo positivo, desafíos y aspectos neutrales de cada Centro Lunar y cómo ellos juegan para equilibrar cada uno de ellos. Esta información es grandiosa y requiere conciencia. Pero con la práctica, se puede hacer un gran uso de los Centros Lunares en tu vida.
ARTIST / AUTHOR BIOS

For over 40 years, Gurutej Kaur has been teaching people in the US, Canada and Europe how to connect to their higher consciousness through Kundalini Yoga, chanting, meditation and healing. She specializes in pre and postnatal yoga, and yoga for women and children. In 1998, along with Gurmukh, she founded the Golden Bridge Yoga Center in Los Angeles. Every day she lives the meaning of her Sikh name, which translates as "the one who brings you from darkness into light."
---
OTHER PRODUCTS BY OR FEATURING GURUTEJ KAUR:
PRODUCT DETAILS
File Size(s) & Update(s):
EPUB - 2.883MB - 05/06/21
MOBI - 6.125MB - 05/06/21

ePublication date: 05/05/2021
Catalog: e05412
Print-length: 139 pages
ISBN:
Publisher: Energy Gurus; Printed Edition: 2021
Yoga Technology Sales Ranking (e-products): 83
---
CUSTOMERS WHO VIEWED THIS ITEM ALSO BOUGHT: