SHOP eBOOKS | SHOP BOOKS| SHOP DVDs | SHOP CDs | SHOP YOGI TEA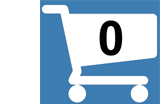 A Slice of the Beloved (eBook)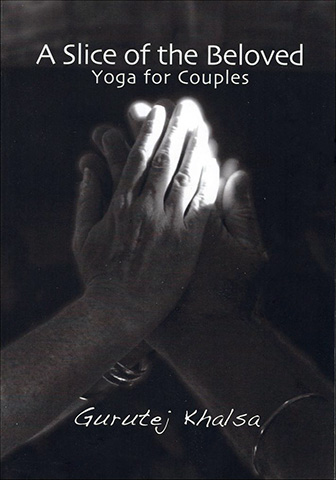 HALF OFF! - ONLY $8.68
Retails for: $10.99 You save: $2.31 (21%)
Yoga for Couples
Slice of the Beloved by Gurutej Kaur is about intimate relationships, yet many of these same tools can be applied to other relationships in your life. You will learn that the key to nurturing all relationships is feeding the connection. Do you want to know how to do that? This book will tell you how. Think of it as a treasure hunt - you are the treasure. Use these tools to unearth and discover the real you.
Of all the things we hold dearly, the most important are the intimate relationships we share with those whom we love. Throughout our time we strive for connection, compassion, understanding and, ultimately, a bond between hearts and minds. A relationship should be treasured as your life's jewel.
This is also a workbook. Go through it at your own pace. Doing something once is great, but really building a relationship with anyone takes time. Steady work will help you emerge so much brighter, more powerful, and capable of loving and being loved. Sounds good? Then make a commitment to incorporate these practices into your life for at least 40 days, preferably 120 days, to create a shiny new you and a shiny new habit.
ARTIST / AUTHOR BIOS

For over 40 years, Gurutej Kaur has been teaching people in the US, Canada and Europe how to connect to their higher consciousness through Kundalini Yoga, chanting, meditation and healing. She specializes in pre and postnatal yoga, and yoga for women and children. In 1998, along with Gurmukh, she founded the Golden Bridge Yoga Center in Los Angeles. Every day she lives the meaning of her Sikh name, which translates as "the one who brings you from darkness into light."
---
OTHER PRODUCTS BY OR FEATURING GURUTEJ KAUR:
PRODUCT DETAILS
File Size(s) & Update(s):
EPUB - 2.225MB - 07/14/18
MOBI - 2.464MB - 07/15/18
PDF - 3.779MB - 07/14/18

ePublication date: 07/14/2018
Catalog: e05401
Print-length: 148 pages
ISBN: 9780615386010
Publisher: Energy Gurus; Printed Edition: 2008
Yoga Technology Sales Ranking (e-products): 62
---
CUSTOMERS WHO VIEWED THIS ITEM ALSO BOUGHT: