| | | |
Gong Yoga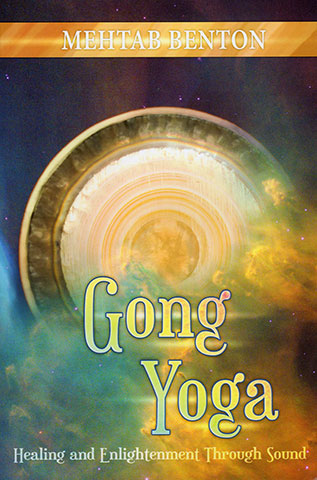 Healing and Enlightenment through Sound
Gong Yoga by Mehtab Benton is the first comprehensive book on practicing and teaching yoga with the sound of the gong. In it you will learn about the origin, history and use of the gong for yoga and meditation, as well as its therapeutic applications for healing and transformation.
The book contains a step-by-step training guide which you can use to teach yourself how to play the gong, through a series of practice sessions. You will learn the basic techniques to create your own personalized gong-playing routines.
For Kundalini Yoga teachers, you will also learn how to structure your classes using the gong as well as how to develop gong therapy sessions for your students and professional clients. A special chapter on Kundalini Yoga and the Gong explains the use of specific mantras and meditations as well as information on the chakras.
ARTIST / AUTHOR BIOS

Mehtab Benton is a long-time yoga teacher and yoga teacher trainer. He is the originator of Gong Yoga and author of a number of books on the subject.
PRODUCT DETAILS
Book softcover 101 pages
ISBN: 9781939239020
Publisher: Mehtab, Edition: 2013
Catalog: p04801
Product Dimensions: 9 x 6 x 0.4 inches (22.9 x 15.2 x 1.0 cm)
Shipping Weight: 0.5 lbs (0.23 kg) - Shipping Options
Yoga Technology Sales Ranking (all products): 21
CUSTOMERS ALSO VIEWED: